Caitlyn Jenner Is Not Fighting With Kris Over Kylie Jenner's Baby Girl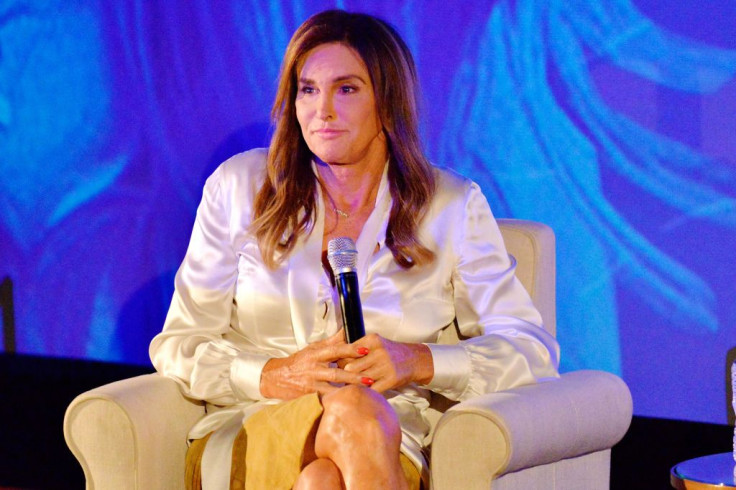 Caitlyn Jenner and ex-wife Kris Jenner may not be on the best of terms, but Kylie Jenner's baby girl isn't causing tension in her grandparents' already strained relationship.
Kylie first announced the birth of her daughter, Stormi Webster, on Feb.4, and received an outpour of support from her mother and siblings. Meanwhile, her father opted to wait a day before acknowledging Kylie's announcement.
Although Kylie's family seems thrilled about the arrival of her first child, a New Zealand magazine alleged Caitlyn and Kris have been in an ongoing war to be the number one grandparent in the child's life.
"Now with the birth of Caitlyn's first biological grandchild, the tension has blown into granny wars," an article from Woman's Day stated.
Despite the report, Gossip Cop deemed the article false, noting that Caitlyn actually has several biological grandchildren from her daughter Cassandra and sons Burt and Brandon.
"Caitlyn is muscling in, trying to stake her claim as the baby's number-one grandmother. She's set up an in-house nursery so she can babysit," an "insider" went on to allege.
Meanwhile, Caitlyn's rep also stated the story is untrue. "None of this is accurate," the rep told Gossip Cop.
It's no secret that Caitlyn's relationship with Kris and the Kardashian side of the family has been strained since her transition in 2015. However, their relationship seemed to completely crumble following the release of Caitlyn's memoir, "The Secrets of My Life."
Stepdaughter Khloe Kardashian recently hinted she had no plans to fix her relationship with her stepfather now that she is expecting her first child.
During an interview with Ross King on the UK's Lorraine program, Khloe was asked whether her pregnancy could affect her relationship with Caitlyn. "In what way?" she asked.
"That it's a grandchild and that there could be a cementing again," the host responded.
Khloe then revealed she didn't believe her baby would change their relationship. "No, I don't think that affects anything with Caitlyn. No, yeah, [things are] just as they are," she said.
Although Caitlyn and Kardashian are not speaking to one another, Kylie's baby is not causing major issues in the famous family.
© Copyright IBTimes 2023. All rights reserved.