Will Caitlyn Jenner Be A Part Of Khloe Kardashian's Baby's Life?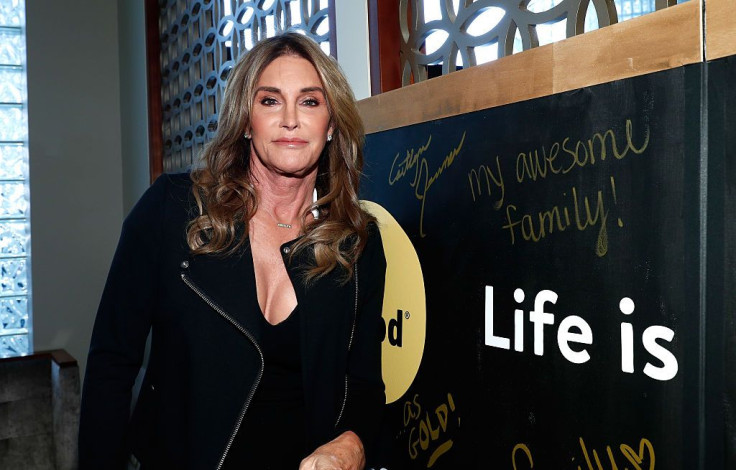 Khloe Kardashian may be pregnant with her first child but that doesn't mean her little one will be introduced to everyone in its famous family.
The "Keeping Up With the Kardashians" star revealed her family's feud with Caitlyn Jenner is still alive and well, which means it may be difficult for the former Olympian to be involved in her new grandchild's life.
Since Jenner announced her transition in 2015, her relationship with ex-wife Kris Jenner and stepchildren, Khloe, Kourtney, Rob and Kim Kardashian, has been strained due to what the brood viewed as negative comments made against the matriarch.
The Kardashians seemingly excluded the former athlete from their recent baby boom, which consisted of Kim welcoming her third child, Jenner's biological daughter, Kylie, giving birth to her first child, and Khloe experiencing her first pregnancy.
Despite the exciting news, Khloe revealed it has not made her any closer to her stepfather. During an interview with Ross King on the UK's Lorraine program, Kardashian was asked if her pregnancy would change her dynamic with Jenner. "In what way?" she asked
"That it's a grandchild and that there could be a cementing again," the host replied.
However, Kardashian didn't believe her pregnancy would fix their relationship. "No, I don't think that affects anything with Caitlyn. No, yeah, [things are] just as they are," she said.
In April 2017, Jenner told Andy Cohen that Kardashian had no interest in repairing their relationship. "She doesn't want to talk to me," she explained.
"She hasn't talked to me in, like, two years," she added.
Jenner revealed it was "sad" she and Kardashian were no longer in contact despite their once close bond. "I was very very close to Khloe, I mean I had 23 years of raising her. I met Khloe when she was 5 years old," she explained.
The "I Am Cait" star's relationship with the Kardashians continued to crumble when she released her memoir, "The Secrets of My Life."
The star revealed her ex-wife was so upset over the book, which alleged she was aware of her then husband's gender identity struggle, "that she called me up and said she never wanted to talk to me again, so I haven't called her back."
Since then, the Kardashians have kept their distance from Jenner, and Khloe, who is expected to give birth in late March or early April, seems content with the way things are.
© Copyright IBTimes 2023. All rights reserved.