Caitlyn Jenner Reveals She Considered Suicide Amid Transition Surgery
While some fans were shocked when Caitlyn Jenner revealed she was transitioning into a woman in 2015, many did not know that months prior to her big announcement, she struggled with suicidal thoughts while attempting to keep her gender identity a secret.
During an appearance on Channel 4 News, the reality star opened up about contemplating suicide due to all of the media attention she received at the time, speculating about her transition. The 68-year-old, who was born Bruce Jenner, first shared her plans to transition during an interview with Diane Sawyer.
However, the former "Keeping Up With the Kardashians" star revealed dealing with the attention prior to coming out was difficult. "One time in my life, I actually thought about it [suicide]," she stated.
"I'll never forget it. It was about six months before I came out, and I had a picture. I got, for years, before I actually - Diane Sawyer came out and told my story... For years, I had all sorts of issues with the tabloids and the paparazzi coming up with every story you could possibly come up with," Jenner explained.
The "I Am Cait" star went on to reveal her head was often photoshopped onto women's bodies and she was stalked by photographers anytime she went out in public. Jenner confessed she reached her breaking point when she was photographed after undergoing a procedure.
"Well, I was in Beverly Hills and I came out a back entrance of a place and they got this picture of me getting into the car. And actually, I just had my tracheal shaved. Early in the morning on a Sunday morning, I thought nobody was around. And I had a little bandage there."
Jenner later received a phone call from TMZ claiming they snapped a photo and attempted to get her to comment on her transition. Although she asked the head of the publication, Harvey Levin, to consider how the photo would affect others, she knew there was no stopping its release.
"And that night, I knew that that picture was coming out. And that night, I remember I couldn't sleep. And I'm walking up and down the halls in my house, all by myself. And I'm thinking to myself, 'You know what? I've got a gun in the other room. I could go in, use it, no more pain, move on," she said.
Although Jenner didn't follow through on her suicidal thoughts, she realized if she had, it would have been the "stupidest thing" to do.
"And that is, silence your voice. Why don't you look at this thing a little bit differently? What don't you open up your voice? Why don't you tell your story?"
Despite her "low-point in life," Jenner eventually embraced who she really was and insisted she never thought about suicide again. Going forward, her goal is to help those who have.
Jenner's reflection on her suicidal thoughts comes amid her visit to the UK where she dedicated time to raise awareness about the number of transgender people who commit suicide and struggle with other mental health issues.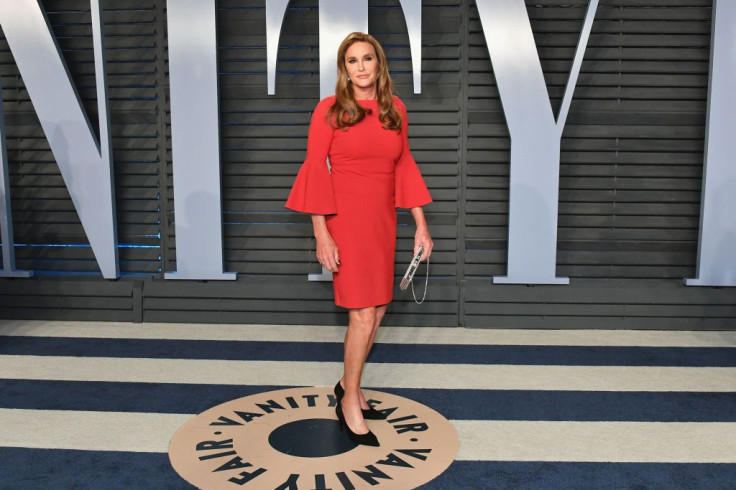 © Copyright IBTimes 2023. All rights reserved.