California Cap-And-Trade Program: State's Air Resources Board Seeks To Extend Key Climate Change Initiative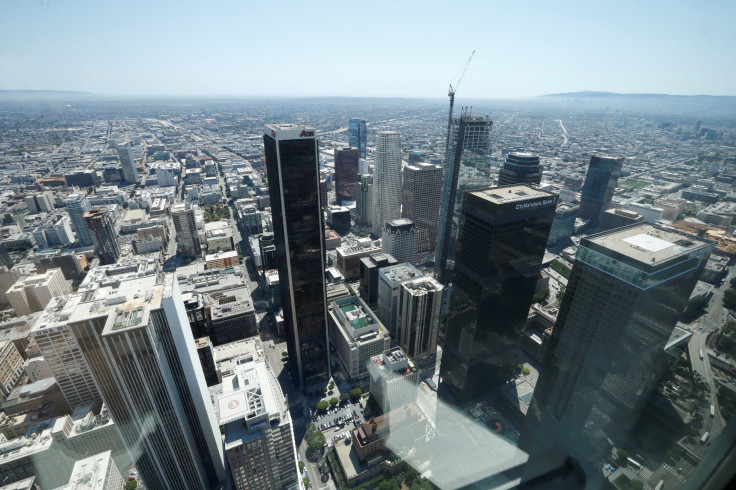 California's Air Resources Board on Tuesday released a plan to extend the state's cap-and-trade program, which seeks to drastically reduce greenhouse gas emissions by companies and manufacturers. If it manages to secure legislative approval, the plan would extend the four-year-old program — which has been a key part of Gov. Jerry Brown's effort to fight climate change — beyond 2020.
"The governor is doing his job," Senate President Pro Tem Kevin de León told reporters Tuesday. "Now it's time that the Legislature do its job by making sure that we bring predictability, that we stabilize the markets, that we continue to invest in vulnerable communities throughout the state of California."
The cap-and-trade program sets an upper limit on how much greenhouse gas can be emitted by companies, forcing them to buy credits, each allowing 1 ton of additional emission, or cut down on emissions to stay within the limit. The proponents of the program argue that it not only provides businesses a financial incentive to emit less greenhouse gas, but that the sale of credits also generates revenue that can be used to fund initiatives such as the construction of a $64 billion bullet train in the state.
"The program applies to emissions that cover about 80 percent of the State's GHG [greenhouse gas] emissions," the board said in the preliminary draft. "The Program is a key element of California's GHG reduction strategy. The Regulation establishes a declining limit on major sources of GHG emissions, and it creates a powerful economic incentive for major investment in cleaner, more efficient technologies."
However, a weaker-than-expected sale of credits has led many, including even a few Democratic state legislators, to question the efficacy of the program. The most recent round of credit auction in May, for instance, saw only 11 percent of permits being purchased, generating just $2.5 million of the $150 million expected.
The program also has faced a raft of legal and political challenges in the state, with several business groups and some Senate Republicans questioning whether state law allows the plan to operate beyond 2020. Moreover, California's Chamber of Commerce filed a lawsuit against the program in 2012, alleging that since it functions much like a pollution tax, it is unconstitutional.
"Any such extension of the cap-and-trade program would require legislative approval," California Senate Republicans reportedly said Tuesday.
© Copyright IBTimes 2023. All rights reserved.