California Coronavirus Death Toll Hits 2nd Highest Single-Day Record With 193
KEY POINTS
COVID-19 deaths in California are rapidly approaching 9,000, the third highest total in the U.S.
Deaths are spiking in Los Angeles County and the Central Valley
Gov. Gavin Newsom said many of the new cases are among Latinos

California's painful ordeal under the onslaught of COVID-19 continues to intensify as the state reported its second highest single-day death count at 193 and its third highest daily number of new cases at 11,965, both on Wednesday.
Gov. Gavin Newsom, D-Calif., said 197 people in the state died from COVID-19 Tuesday, the state's highest single-day toll thus far. California also reported 8,755 new positive cases that same day amid a week that saw the state shatter multiple daily records.
Los Angeles County accounted for 47% of the deaths (90) and 60% (4,741) of all new cases, according to a tally by the Mercury News. This number of deaths Wednesday is also a new daily high for LA County. Over the last eight days, California set records four times for COVID-19 deaths in a single 24-hour period.
Many of the deaths over the past week have come from the Central Valley, one of the most productive agricultural regions in the world. Newsom said nearly 200 federal healthcare workers are now deployed to the Central Valley, where hospitals are being swamped by a surge in COVID-19 patients. He said many of these patients are working-class Latinos.
California remains the most infected state in the U.S. with nearly 486,000 cases, based on the latest California Department of Public Health data. It's also the state with the third highest number of deaths (more than 8,900) behind New York and New Jersey.
The rise in deaths in California is disconcerting and points to the need for tougher measures to control the disease's spread. The state now averages 124 deaths per day, the highest since the pandemic began.
Deaths are a lagging indicator and tend to reflect people infected six to eight weeks earlier. It also takes several weeks after a diagnosis for most patients to die, suggesting the current spike in fatalities might even worsen next week.
In March, California became the first state to order a statewide shutdown. It made progress in holding down the virus' spread until April, but a reopening in May opened the floodgates to the current resurgence.
Newsom has rolled back some of his reopening plans for the state. He's ordered the closure of indoor venues such as bars, restaurants, movie theaters, zoos and museums frequented by crowds of people.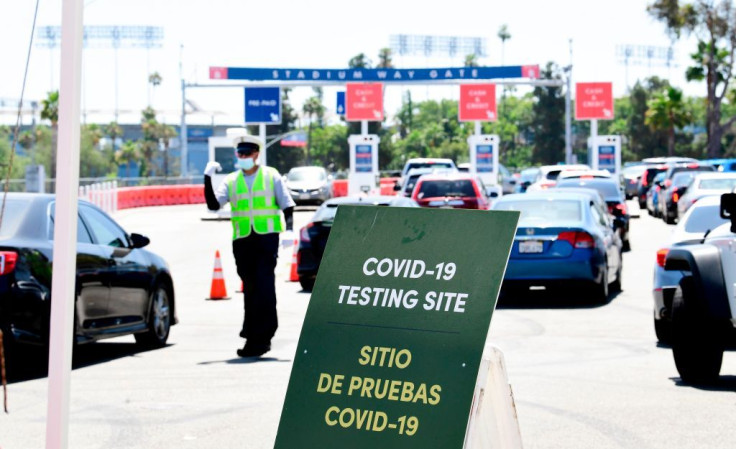 © Copyright IBTimes 2023. All rights reserved.
FOLLOW MORE IBT NEWS ON THE BELOW CHANNELS