California Earthquake Update: After 250 Quakes Hit Over New Year's, Is Los Angeles Safe?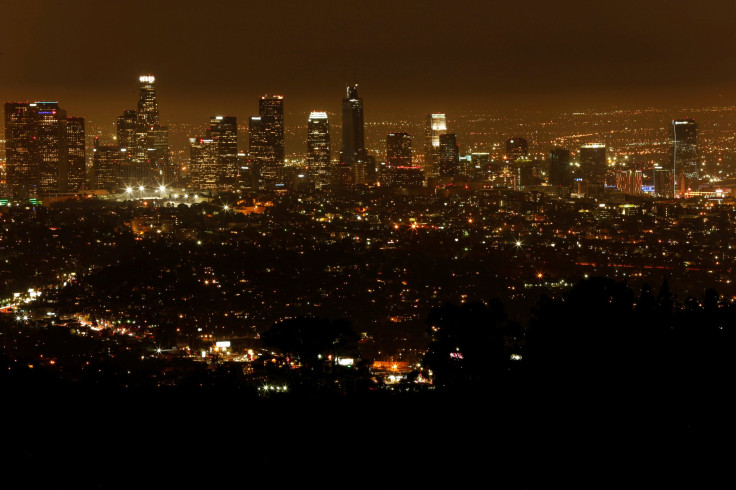 The more than 250 earthquakes that hit southeast of Los Angeles on New Year's Eve didn't do much physical damage, but they left some residents and scientists concerned about the possibility of future — and worse — quakes.
This weekend's earthquakes hit near the California-Mexico border, and the strongest was a 3.9 magnitude quake that struck about 170 miles southeast of Los Angeles beneath the town of Brawley, according to the Los Angeles Times. That location, scientists said, is an important spot to watch because it connects two faults — the San Andreas and Imperial faults — and could therefore trigger dangerous and damaging quakes.
Luckily, the chance that a magnitude 5 earthquake or larger would be caused by the smaller rumbles subsided by Sunday night, according to Egill Hauksson, a seismologist at the California Institute of Technology in Pasadena.
"There's always reason to be concerned for a bigger earthquake," Hauksson, who monitored the events, told the Times.
The results of triggering the cracks in the Earth's crust at the Imperial or San Andreas faults could be disastrous. There have been two major earthquakes along the Imperial that ended up taking lives and injuring scores of people. They included a 6.5 trembler in 1979 that hit El Centro and hurt 91 people and a 7.1 magnitude quake in 1940 that killed nine people.
A major earthquake on the San Andreas Fault could be devastating, as well. A hypothetical earthquake called the "Big One" is expected by seismologists and could affect heavily populated areas like Los Angeles and Riverside. Quakes off the fault have leveled cities before — one hit in 1906 on the northern portion of the zone and took out San Francisco.
"We think Southern California is locked and loaded, that the stresses have really built up, and when things start unleashing, they could unleash for years," Ned Field, a seismologist with the U.S. Geological Survey, told Smithsonian magazine in 2015.
© Copyright IBTimes 2023. All rights reserved.
FOLLOW MORE IBT NEWS ON THE BELOW CHANNELS