Tahoe Quake: Chain Of 5.7 Magnitude Earthquakes Shake Nevada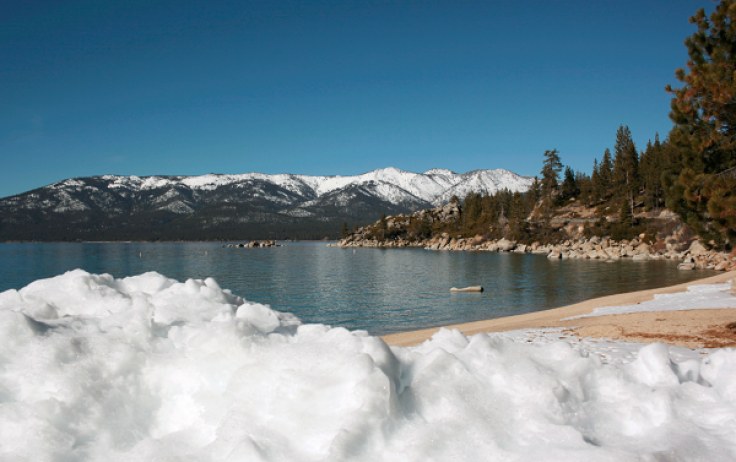 Two moderate earthquakes shook areas across Nevada and California Wednesday, according to reports. The quakes were felt near Lake Tahoe and surrounding areas across both state lines.
The two magnitude 5.7 earthquakes, which struck at 12:18 a.m. PST, were initially struck in a remote area of Nevada not far from the California state line. Rumbles were felt in areas extending as far as 70 miles southeast of Lake Tahoe, according to the U.S. Geological Survey.
A series of small aftershocks, with about seven reaching magnitudes between 3 and 5.6, were felt across both states about four minutes after the earthquakes ended. Light tremors were felt as far away from the quake's epicenter in areas of California, including Fresno, Visalia and Merced.
The quakes were felt the strongest in Hawthorne, Nevada, near the epicenter. Although the Mineral Country Sheriff's Department in Hawthorne said in a statement that both quakes and aftershocks were felt, no damage or injuries had been reported following the earthquakes.
The quakes did cause a rock slide on a nearby highway. However, the fallen rocks did not block off the highway. Authorities also said the earthquakes set off burglar alarms at two establishments.
Along with Lake Tahoe, tremors were felt in Carson City, Nevada, and about 60 miles away from the quake's center in Yosemite National Park and Mammoth Lakes in California.
Within the last 10 days, areas near Lake Tahoe have experienced eight earthquakes reaching magnitude 3.0 or higher.
In Hawthorne, residents told local media a string of small earthquakes shook the ground back in July while NASA's Earth Observatory said several earthquakes rumbled areas surrounding Hawthorne for weeks at a time back in March and April 2011. About 400 "small and medium-sized earthquakes have been concentrated near Buller Mountain, in an area about 10 square kilometers (4 miles)," reaching magnitudes between 1.0 and 4.6, the observatory said at the time.
© Copyright IBTimes 2023. All rights reserved.
FOLLOW MORE IBT NEWS ON THE BELOW CHANNELS