California Has Most COVID-19 Deaths In US With 78,000; Cases Up 56%
KEY POINTS
California now has more than 78,000 COVID-19 deaths and 7.4 million cases
The state tallied its 6 millionth COVID-19 case last week
It is unclear how many of the deaths occurred in unvaccinated and vaccinated residents
Health officials in California have reported over 78,000 deaths since the beginning of the pandemic, making it the state with the most number of COVID-19 deaths across the United States.
As of Thursday, California has recorded a total of 78,101 COVID-19 deaths, 88 of which were reported on the same day. The figures mean 198 per 100,000 Californians have died of the virus since 2020.
The numbers may also continue to rise as COVID-19 cases in the state increased by 56% over the past 14 days, with health officials reporting 754,385 new infections this week alone, according to data from Johns Hopkins University of Medicine.
California now has a total of 7,419,896, just one week after it tallied its 6 millionth COVID-19 infection.
It is unclear how many of the deaths and cases occurred in unvaccinated and vaccinated individuals. However, an analysis of infections reported between Jan. 3 and 9 showed that unvaccinated residents were at least 4.1 times more likely to test positive for the virus.
A separate analysis of COVID-19 deaths reported between Dec. 20 and 26 last year found that people who have yet to receive a vaccine shot were at least 17.8 times more likely to die of the virus than people who were fully vaccinated, state data showed.
Some health officials believe the recent COVID-19 deaths were caused by the highly transmissible Delta variant. However, officials from the L.A. County Department of Public Health noted that many of the deaths occurred in individuals who were diagnosed with COVID-19 after Dec. 20, when the Omicron variant was already widely circulating in the state.
"Let's not fool ourselves by not recognizing the danger presented by the Omicron variant, which is capable of spreading with lightning speed and causing serious illness among our most vulnerable residents," Los Angeles County Public Health Director Barbara Ferrer told the Los Angeles Times.
Amid the rising number of cases and deaths in the state, a model from the University of Washington's Institute for Health Metrics and Evaluation predicted that the number of new infections caused by the Omicron variant will peak this week.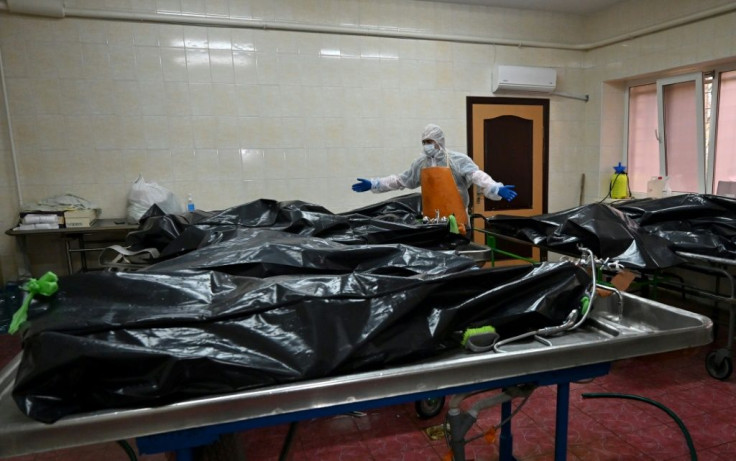 © Copyright IBTimes 2023. All rights reserved.