California Serial Killer Who Slashed His Victims' Throats Identified, Charged With More Murders
KEY POINTS
Ryan Scott Blinston was slapped with three charges for separate murders and another attempted murder
The alleged serial killer was already in jail for a different attempted murder charge
A multi-agency investigation was able to link him to the other deaths
A 37-year-old tree trimmer from Oroville, California, who was already in jail for an attempted murder, was slapped with three more charges for separate murders and one more charge for another attempted murder, authorities announced Thursday.
Ryan Scott Blinston was accused of murdering 88-year-old Loreen Severs, 82-year-old Sandra George and 57-year-old Vicky Cline in separate incidents, Butte County District Attorney Mike Ramsey and Tehama County District Attorney Matt Rogers said in a statement.
Blinston's new charges filed before the Butte County Superior Court also included another attempted murder charge on Severs' 91-year-old husband, Homer Severs, and an arson charge for allegedly setting Cline's car on fire.
The prosecutors said they agreed to combine all the cases against Blinston as it would allow them to seek a life without possibility of parole sentence for the alleged serial killer.
"Through the combined efforts of law enforcement agencies in both Tehama and Butte Counties, we will be able to seek justice for the victims and ensure no one else will be harmed," the two prosecutors said in the statement.
Blinston was arrested on June 14, 2020 when SWAT members from the Butte County Sheriff's Office caught him red-handed attempting to kill a 50-year-old man he allegedly lived with in an isolated motorhome located in a heavily wooded area of Brush Creek. The officers were servicing an arrest warrant against Blinston over the death of Cline, who was reportedly his acquaintance.
The man survived the incident and was treated after getting his throat cut, the same method of attack Blinston allegedly used in all of the other cases.
A multi-agency investigation involving the Butte and Tehama counties' respective district attorney's offices and police departments as well as the California Department of Justice was able to link Blinston with the deaths of Severs, George and Cline.
According to the investigation, Blinston worked for the Severs' as part of a crew that serviced their home on May 18. Evidence showed he returned to the couple's home on May 23, where he killed Loreen and attempted to murder Homer after a forced entry into their home. Homer survived the attack but later died of an unrelated illness in December 2020, Ramsey and Rogers indicated in the statement.
The attack on George reportedly followed a similar narrative, with Blinston once again joining a work crew that serviced her Oroville home on June 4. He allegedly waited for the crew to leave before returning to the elderly woman's home and slashing her throat.
Blinston was then tied to Cline's death after her body, which was discovered by a fisherman in the Feather River near Belden on June 21, 2020, was examined and investigators determined the damage to her throat was consistent with Blinston's other alleged victims. She was last seen alive with Blinston on June 6, the same day an arson fire destroyed her car.
The investigation also found that the blood and DNA evidence recovered from Blinston's car was forensically matched back to Cline.
Blinston has been held without bail in Butte County Jail following his arrest. He was scheduled to appear before the Butte County Superior Court Thursday afternoon to face his new charges.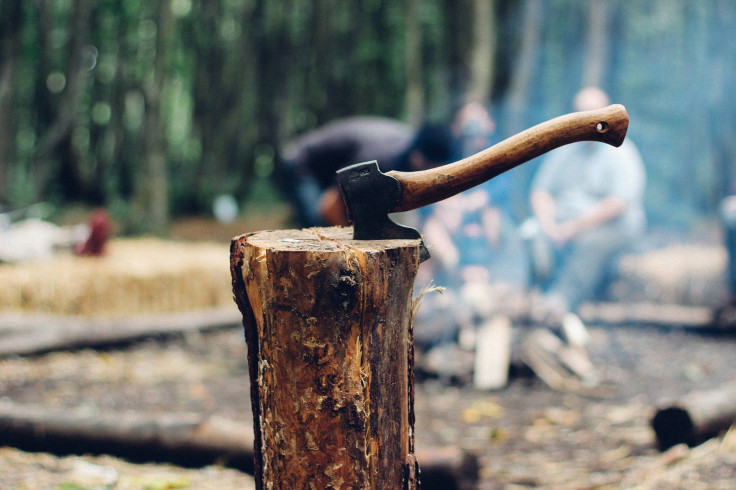 © Copyright IBTimes 2022. All rights reserved.
FOLLOW MORE IBT NEWS ON THE BELOW CHANNELS