California Wildfire Map Update: Where Are The Fires Still Burning?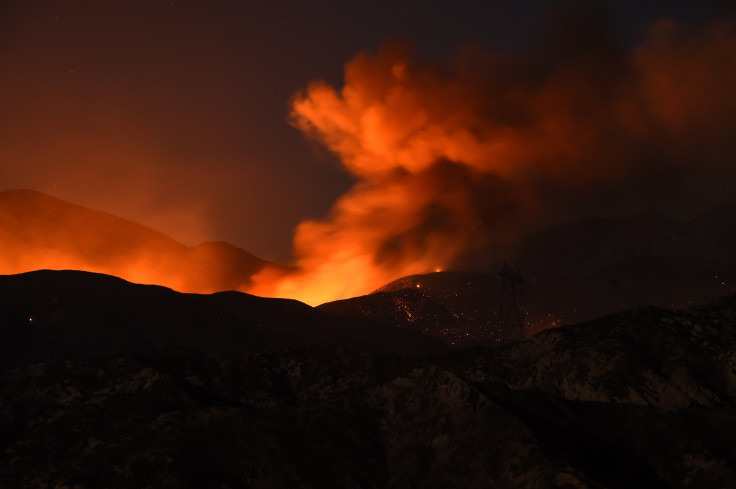 Firefighters in Northern California continue to tackle the deadly wildfires that have swept the region since Sunday. More than 212,000 acres have been destroyed and the death toll has reached 36, according to reports.
California Gov. Jerry Brown confirmed that the state has managed to secure additional federal aid for affected residents in Napa and Sonoma counties. Brown previously acquired the ability to make a state of emergency declaration, which is in effect for several counties, including Yuba and Orange county.
"We'll keep working day and night with our local and federal partners to fight these fires and help residents get back on their feet in these trying times," Brown said in a news release Friday.
Cal Fire updated its list of fires Friday. The list clarified the fires that have remained active and which have been contained.
The strong winds responsible for cultivating the fires have reportedly calmed in parts of the region, which have helped firefighters to take control over the situation. The Lake County Sheriff's Department (LCSD), however, issued an emergency evacuation for civilians residing in Spring Valley and New Long Valley after new wildfires emerged.
"Shortly before 5 am a wildland fire was reported in the area of the Spring Valley Community in Clearlake Oaks," LCSD on its website Saturday. "The residents of Spring Valley are currently under a shelter in place order. The fire is currently burning west away from the Spring Valley Community. Several fire units are on scene fighting the fire."
The blazes stretching across Northern California are said to be considered the deadliest wildfire disaster in the state's history. The death toll is expected to rise, local officials say.
Sonoma County
Pocket Fire: 9,996 acres
Nuns Fire: 44,381 acres
Tubbs Fire: 34,770 acres

Pressly Fire: 473 acres
37 Fire: 1,660 acres, 100% contained
Napa County
Partrick Fire: 12,379 acres

Atlas Fire: 48,228 acres
Tubbs Fire: 34,770 acres
Orange County
Canyon 2 Fire: 9,217 acres
Mendocino County
Redwood Complex: 10,000 acres
Butte County
LaPorte Fire: 3,500 acres

Cherokee Fire: 8,417 acres
Honey Run Fire: 150 acres
Calaveras County
Point Fire: 130 acres, 100% contained
Mendocino County
Redwood Valley: 34,000 acres
Lake County
Sulphur Fire: 2,500 acres
San Luis Obispo County
Pozo Fire: 25 acres
Yuba County
Cascade Fire: 10,120 acres
Nevada County
McCourtney Fire: 76 acres
Lobo Fire: 829 acres
Fresno County
Silver Fire: 58 acres
El Dorado County
Ice Fire: 29 acres, 95 percent contained
Kern County
Quarry Fire: 183 acres, 100 percent contained
© Copyright IBTimes 2023. All rights reserved.