California Wildfires Update: Maria Fire Erupts in Ventura County Thursday, Engulfing 8,000 Acres Overnight
Fire crews in California are working to contain a wildfire that exploded Friday after starting as a brush fire late Thursday.
The Maria Fire began as a brush fire on South Mountain near Santa Paula around 6:15 p.m., spreading toward the nearby towns of Somis and Saticoy, and destroying two buildings along the way. The fire intensified early Friday thanks to Santa Ana wind gusts still ripping through Ventura County.
The Maria Fire had burned through 8,000 acres and one home as of Friday morning as fire crews struggled to contain the blaze. Crews tried to take advantage of weakened winds overnight; however, Ventura County Fire Capt. Brian McGrath said a drone photographing the fire made it difficult for helicopter crews to operate.
"The winds have died down and the cold temperatures have reduced the fire's ability to aggressively run down hill," McGrath told the Los Angeles Times. "Today we're going to see what the sun looks like on it and see what the normal onshore breeze is going to do for us."
Officials have ordered mandatory evacuations across Ventura County, forcing nearly 7,500 people to relocate. Emergency services opened the Camarillo Community Center to serve as an emergency shelter.
Ventura County crews have also been dealing with the Easy Fire, which has been burning since Wednesday. It had burned through over 1,700 acres by Thursday while crews were seeing some success in containing the fire. However, several buildings in Simi Valley were still threatened by the fires, including the Ronald Reagan Presidential Library.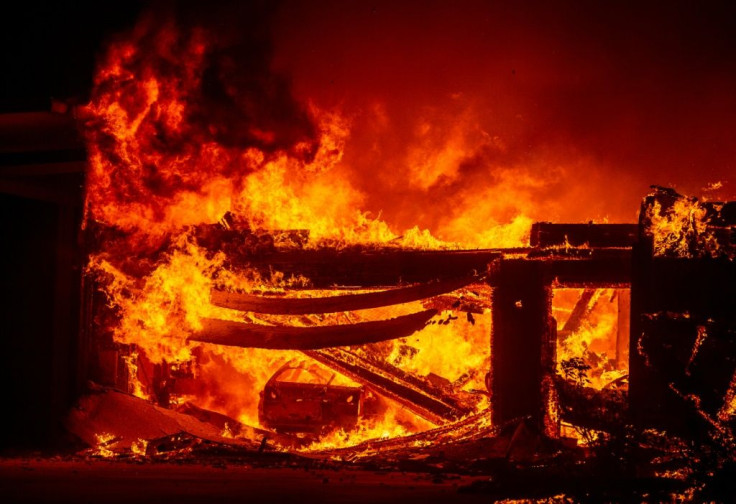 © Copyright IBTimes 2023. All rights reserved.