California Winter Storm Warning: State Of Emergency Raised In 13 Counties As Drought Improves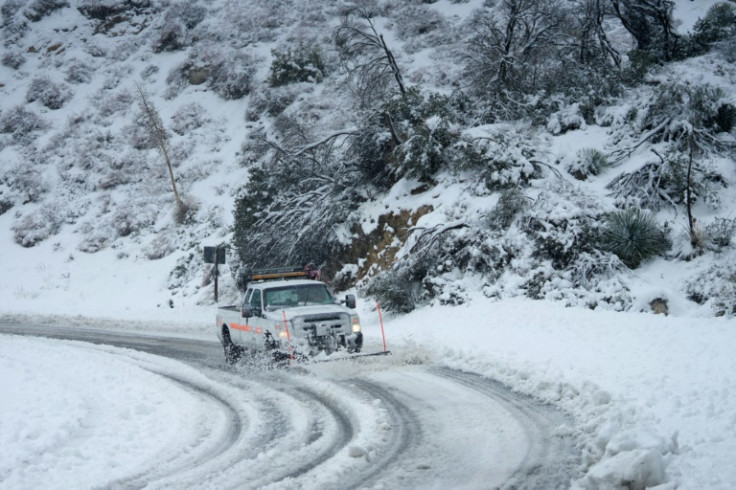 KEY POINTS
Severe winter storms brought rainfall, heavy snow and damaging winds across California
The storms damaged and forced the closure of federal and state highways and roads
The storms lifted parts of California out of a drought
California has declared a state of emergency in 13 counties after severe winter storms struck the state, just as its ongoing drought improved.
In an announcement Wednesday, California Gov. Gavin Newsom put Amador, Kern, Los Angeles, Madera, Mariposa, Mono, Nevada, San Bernardino, San Luis Obispo, Santa Barbara, Sierra, Sonoma and Tulare counties under a state of emergency to support disaster response and relief.
The winter storms, which began in late February, brought rainfall, heavy snow and damaging winds across the state, including to areas not used to snow, the governor said in the proclamation.
"These storms damaged and forced the closure of federal and state highways and roads, and continue to threaten critical infrastructure," Newsom said, adding that storms resulted in power outages and forced evacuations.
Residents and motorists were also stranded in the affected counties.
"It is forecasted that additional storms will continue to threaten counties across California, bringing strong winds, blizzard conditions across the Sierra Nevada mountains, above normal precipitation, and unusually cold temperatures," the governor said.
The California government also activated the State Operations Center to deliver state support to county-led emergency response efforts and to coordinate mutual aid from neighboring jurisdictions, especially in San Bernardino County.
"Significant numbers of state personnel are on the ground supporting San Bernardino County, including from the Governor's Office of Emergency Services (Cal OES), Caltrans and the California Highway Patrol, working closely with the county-led Incident Command to rapidly deploy resources and address emergency management needs," the governor said.
A day after the governor's announcement, the U.S. Drought Monitor released information Thursday revealing that large parts of California have been freed from drought and that other regions are significantly improved.
Previously, all of California had been in a drought, with 40% of the state in an "extreme" or "exceptional" drought, according to the agency.
The winter storms lifted large parts of the state from the drought as they brought snow and rain across the areas for days.
Those officially out of drought were north-central California including the majority of Sierra Nevada; coastline from Monterey Bay to northwest Los Angeles County; and parts of northwest California including Humboldt and Del Norte counties, according to the latest map released by the Drought Monitor.
Northeast California and the high desert of southeastern California remain in a "severe" drought.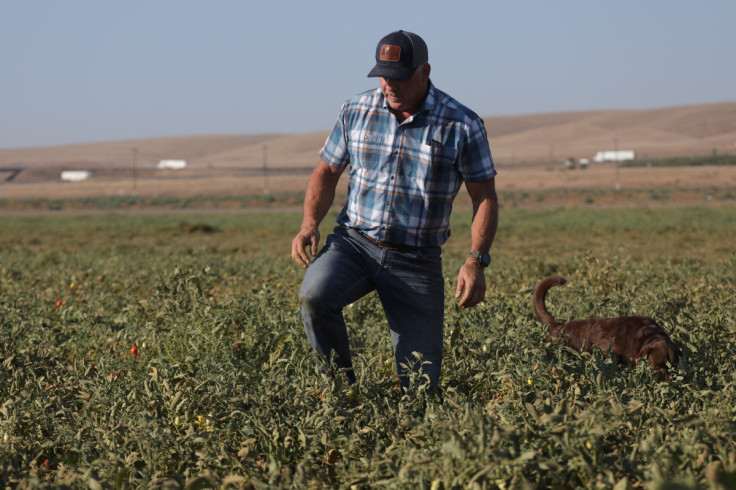 © Copyright IBTimes 2023. All rights reserved.