'Call of Duty: Black Ops Cold War' Proven Tricks To Finding All Photo Intel
KEY POINTS
"Call of Duty: Black Ops Cold War" features a lot of missions
One of these is the Redlight, Greenlight
The mission features an optional challenge that tasks players to locate all six photo intel
The Photo Intel challenge in "Call of Duty: Black Ops Cold War" is an optional challenge in the Redlight, Greenlight mission, but it is worth taking on while players are working their way in the game's main mission. There are six intel locations in the mission, and this article contains tips and tricks on how to find these spots easily.
Redlight, Greenlight Mission
"Call of Duty: Black Ops Cold War" players are sent to infiltrate a Russian superstructure as part of the Redlight, Greenlight mission. This facility is where Soviets are training operatives to invade America. Operation Greenlight has an optional task where players must take six pieces of intel scattered throughout the main mission.
Photo Intel Locations
To collect each of the photo intel, "Call of Duty: Black Ops Cold War" players must equip themselves with the Camera. This is possible by pressing Right on the D-Pad with the map in view. A notification appears when the picture is successfully taken and it will glow red when it is correctly on the players' sight.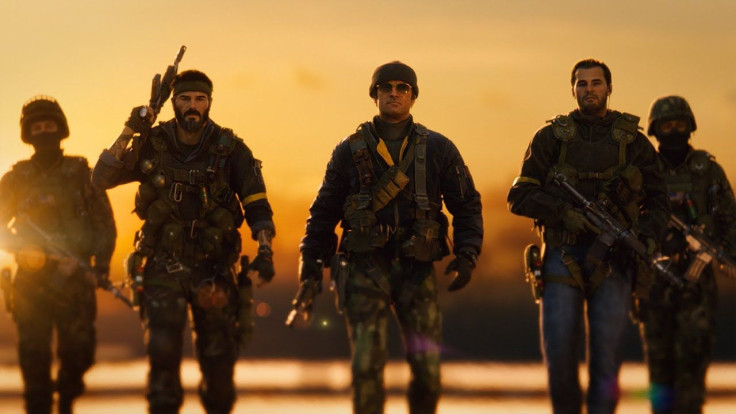 The first location of the photo intel is right at the start of the mission. Players must approach security and slide down a rocky slope and take out several opponents. They should then head to the Guard House beside the front gate and take a picture of the blueprints on the wall.
The intel requires players to evade helicopters overhead, patrolling tanks and watchful soldiers while going inside. Players should pick the lock and after a fight with multiple soldiers, they should proceed downstairs where Woods would lend a hand in taking out soldiers. Players should take a picture of the blueprints on the wall in the side room on the left.
"Call of Duty: Black Ops Cold War" players could then follow Woods to the amusement arcade, which serves as the training course of the Soviets. Players must clear the area and proceed to the bar on the right of the Capital Savings sign and head upstairs. There, another intel is available on the furthest wall.
The next intel location is in the room next to the command center. Woods will lead players to this room to the right of the window; another piece of intel is available. Another intel location is on the small room to the right as players exit the command center and hit the clearing.
It is a tiny room below the room with a dartboard where the intel is hanging on the wall. Finally, "Call of Duty: Black Ops Cold War" players will have to face a big wave of enemies to clear out the room that seems like a cargo hold to get into the small side room. The last piece of intel is on this room hanging on the wall.
© Copyright IBTimes 2023. All rights reserved.
FOLLOW MORE IBT NEWS ON THE BELOW CHANNELS