'Call of Duty: Black Ops Cold War' Release Threatened By Cheat Sellers
KEY POINTS
"Call of Duty: Black Ops Cold War" is the latest installment of the popular "Call of Duty" series
The game is set to arrive on Nov 13
A new report claims that cheaters are already promoting their "Call of Duty: Black Ops Cold War" cheats ahead of the game's official release
Activision's "Call of Duty; Black Ops Cold War" is not yet out but cheat sellers are reportedly already offering means to bypass its codes and undermine its anti-cheat system. Multiple websites specializing in selling cheats are advertising wallhacks and aimbots ahead of the game's official release according to Vice's Motherboard.
Ryan Schrum, Founder and Developer of Perfect-Aim cheat, claimed that his "Black Ops Cold War" cheats comes with a lot of features, including an aimbot that assists players to instantly aim at enemies and a trigger bot that allows the character to shoot at enemies automatically. There are also ESP and silent aim that assists players to turn around quickly even if the enemies are out of their field of view.
Schrum reportedly explained to the site that the cheat is fun and players simply need to move forward literally and the cheat will do the rest for them.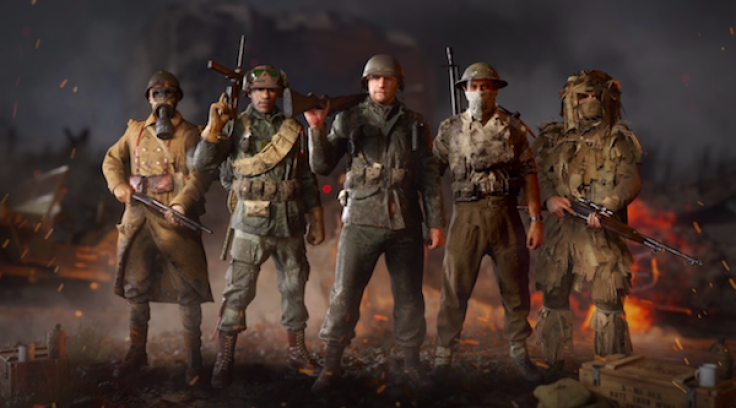 When the "Call of Duty: Black Ops Cold War" dropped its beta, Schrum revealed that 800 of his subscribers, who are also playing the game's beta, paid to access his "Call of Duty" cheats.
Aside from Schrum, several others have already posted YouTube videos of functioning ESP cheats since the game's beta. For a lot of developers and hackers, the "Call of Duty: Black Ops Cold War" beta served as a perfect opportunity to test run their programs.
A few weeks ago, several sites reported that some players turned off the game's cross-play function to avoid cheaters. With the game's release fast approaching, multiple promotional pages and video reels are surfacing online selling ESP modes, aimbots and whatnots. Activision is working hard against these cheaters and has banned over 20,000 players caught using cheats made by EngineOwning.
The developers updated their cheats to bypass Activision's anti-cheat system, but it turns out more cheaters got banned again. This suggests that the gaming studio is taking this matter very seriously. It also seems that it is ready to punish these cheaters when "Call of Duty: Black Ops Cold War" arrives on Nov 13.
© Copyright IBTimes 2023. All rights reserved.
FOLLOW MORE IBT NEWS ON THE BELOW CHANNELS