'Call Of Duty: Cold War' 'LOTR' Glitch May Trigger Epileptic Seizures, Gamers Complain
KEY POINTS
A potentially seizure-inducing graphical bug has been discovered in "Black Ops Cold War"
The screenshot posted by a Redditor shows an image that resembles the Eye of Sauron from the "Lord of the Rings" franchise
Players are advised to remain vigilant until the bug is fixed so as to avoid eye strain and epileptic attacks
A graphical bug in "Call of Duty: Black Ops - Cold War" is causing some gamers distress, and some are worried about the potential impacts the bug may have on their health.
This bug causes the "Call of Duty: Black Ops - Cold War's" visuals to go haywire, causing the colors to distort and appear on a hyper-negative spectrum. Reddit user Supfrezze posted a pair of images on the r/blackopscoldwar subreddit featuring the full brunt of the glitch.
The first screenshot Supfrezze posted contained an image of the in-game sun and sky that oddly resembled a large eye, leading users to dub the graphical glitch the "Lord of the Rings" bug because of the image's resemblance to the Eye of Sauron from the movies.
The bug as posted on the subreddit appears to have occurred on the Satellite map, but players have reported experiencing the same problem on different maps as well.
What many users are worried about is this visual bug possibly triggering epileptic seizures. Those who are photosensitive may experience epileptic shock if and when the bug suddenly triggers.
Even without the threat of seizures, the bug makes the game impossible to play, and the glitched graphics can potentially cause harm to a player's eyes as the stark contrast of colors can cause additional eye strain.
"Call of Duty: Black Ops - Cold War" is already a game that's filled with bright, flashing lights. While those who have acute photosensitivity are usually advised to stay away from video games altogether, there are some people who are epileptic but not photosensitive. There are currently no reports of epileptic seizures caused by this bug as of yet.
The game is no stranger to strange bugs and glitches, but this one appears to be one of the more concerning ones since it may put some unlucky gamers in jeopardy.
Players can expect this glitch to get fixed in a future update. Treyarch has not yet commented about this issue as of now, but the problem appears to be gaining traction. A hotfix that specifically addresses this issue may be released soon, but until that happens, "Black Ops Cold War" players are advised to be aware of this bug to avoid any potential problems.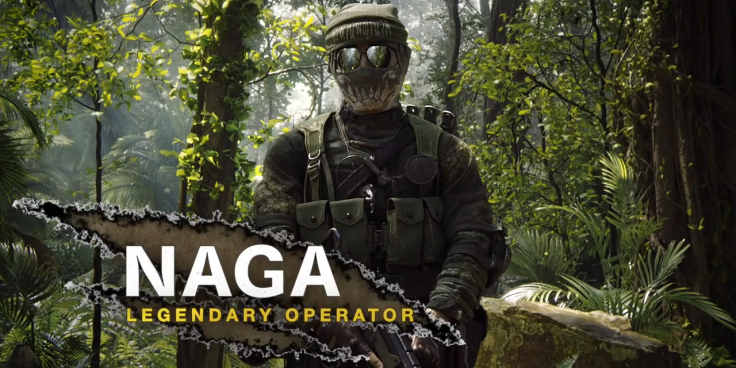 © Copyright IBTimes 2023. All rights reserved.