'Call of Duty: Warzone' Cheats Openly Advertized Online; Over 30,000 Cheaters Recently Banned
KEY POINTS
Widespread cheating seems to have intensified with the launch of the second season
The surge in cheating could be due to cheats' availability on Google, Facebook and other sites
"Call of Duty: Warzone" is now available on PC and select gaming consoles
Devs behind "Call of Duty: Warzone" turned up the heat on cheaters this year. After a massive ban wave launched in February and a promise to penalize cheaters, Raven Software rolled out another wave today aimed at cheaters playing the game on PC. The ban wave was announced following various reports claiming a surge in hackers in the latest season and game cheats blatantly advertized online.
Cheats Easily Available
Since its release, "Call of Duty: Warzone" is a victim of widespread cheating and it seems to have intensified with the launch of the second season. According to SegmentNext, the surge in cheating could be due to the availability of these cheats on Google, Facebook and other sites. The site reveals that just by typing the keywords"Call of Duty: Warzone" hacks or cheats on Google, the search engine will offer a list of paid-for ads. All of which reportedly offer third-party software like aimbots and wallhacks. While Google searches are meant to show ads based on keywords, the situation with "Call of Duty: Warzone" apparently foes against the search engine giant's very own policies.
Season 2 Cheater Influx
"Call of Duty: Warzone" players recently shared on Reddit their experiences against cheaters. In the thread, players show cheaters using different kinds of hacks to gain an unfair advantage over other players. These hackers continue to use usual hacking methods like aimbots and wallhacks.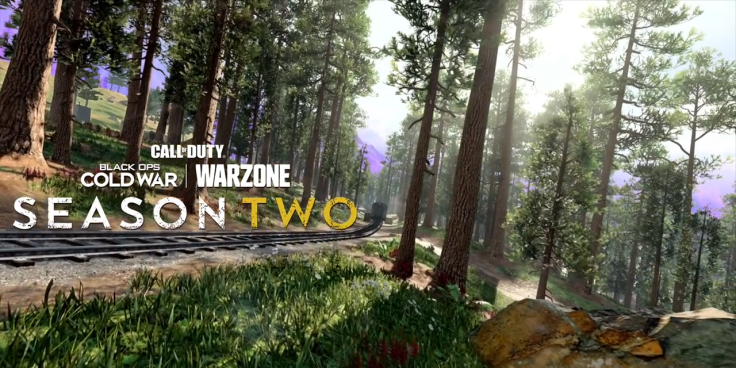 While the latest season of the hit battle royale title offers new blueprints and ground loot, it is challenging to enjoy the new content when a sniper positioned across the map is single-handedly killing players using an aimbot hack. Devs are well-aware of the cheating issue in the game. Recently, "Warzone" voice actress Alex Zedra exposed a couple of cheaters streaming on Twitch.
Latest Ban Wave
On Twitter, "Call of Duty: Warzone" developer Raven Software shared a new anti-cheat update. The dev mentioned that it conducted a new ban wave earlier and promised to roll out more. While Raven Software did not reveal the specific player count affected by the latest ban, it reportedly confirmed to PC Gamer that it penalized more than 30,000 accounts.
© Copyright IBTimes 2023. All rights reserved.
FOLLOW MORE IBT NEWS ON THE BELOW CHANNELS