'Call of Duty Mobile' Season 7 Guide: How To Play Payout S&D Mode
KEY POINTS
Activision announced the Battle Pass of "Call of Duty: Mobile"
"Call of Duty: Mobile" Season 7 introduces a couple of featured modes
The latest season also introduces two new weapons
"Call of Duty: Mobile" Season 7 starts Wednesday and introduces a plethora of exciting additions to the hit mobile title, including the new strategic mode called Payout Search & Destroy.
How to Play Payout Payout Search & Destroy
The payout Search & Destroy (S&D) is one of the featured modes introduced in "Call of Duty: Mobile" Season 7. It is a multiplayer mode where players are tasked to eliminate opponents and destroy the targets.
As a reward, players get the in-game currency they could use to purchase gear and weapons during the game. This goes on for several rounds and the team that has the most win in all those rounds is declared the winner.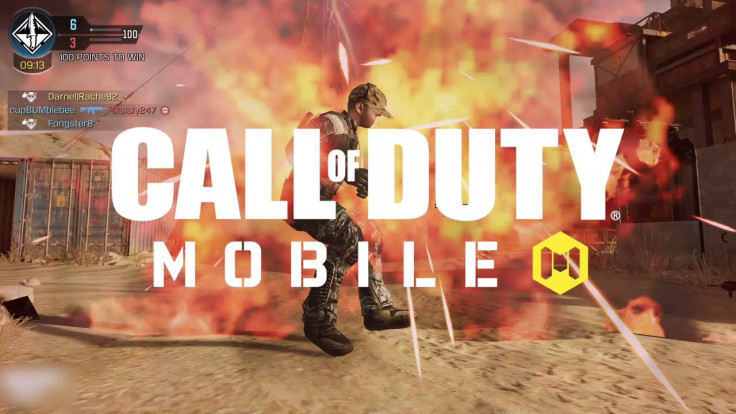 This strategic multiplayer mode is available on Tunisia, Crash, Coastal, Standoff, Terminal, Firing Range, and Hackney Yard.
Other Season 7 Content
"Call of Duty: Mobile" Season 7 also introduces another mode called Solid Gold. It is a battle royale mode that offers players the chance to obtain legendary weapons.
Unfortunately, video game publisher Activision has not yet revealed the release dates of these new modes. Aside from these, the latest season also introduces new weapons. These are Hades and Crossbow. Hades is an LMG with high mobility and accuracy of Hi Fire. Using this weapon can be enhanced by using the special Steady grip attachment.
The Crossbow, on the other hand, features high hip accuracy with a silencer. Players can equip this with three different bolt types. Activision also introduces new maps in "Call of Duty: Mobile" Season 7.
These are the Scrapyard 2019 and Monastery. Scrapyard 2019 is a classic compact location perfect for fast-paced battles.
The map is available on TDM, Frontline, hardpoint, and Domination modes. Meanwhile, the Monastery map features various buildings and an open courtyard perfect for an all-out battle.
This map is available on Free For All and Frontline modes. The Season 7 Battle Pass is now available.
It features, "a Special Forces–themed Battle Pass full of free and premium content, including new Operators, a new functional weapon, Weapon Blueprints, Calling Cards, Charms, Call of Duty Points (CP), and more."
"Call of Duty: Mobile" is available on iOS and Android devices.
© Copyright IBTimes 2023. All rights reserved.