'Call Of Duty: Vanguard': Gameplay And Story Details Revealed
KEY POINTS
"Vanguard" will have full "Warzone" integration
The game is set across four theaters of war
Zombies will return in a mode developed by Treyarch
The reveal event for "Call of Duty: Vanguard" ended with the release of an actual trailer that featured CGI cutscenes and some parts rendered in the actual game engine. Apart from a few shots of gameplay, a handful of other key details were also revealed, giving players a better look at what they can expect from "Vanguard" later this year.
"Call of Duty: Vanguard" is seemingly returning to its cinematic roots as the trailer showed off epic battles and tense moments set during humanity's greatest conflict. A multi-character story set across four of World War 2's theaters of war is a clear reference to how the first "Call of Duty" games were structured, but there's more to "Vanguard" than just a homage to its predecessors. Here are some of the details we know so far about the game.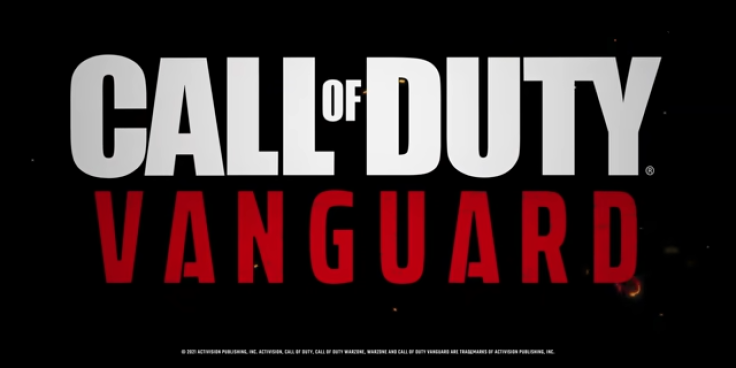 Story And Setting
"Vanguard" is set in a version of World War 2 that's "rooted but not beholden" to actual history, according to Polygon. This is reflected in the game's premise that revolves around the prevention of the Nazi Party's revival after the end of the war. The game will take place across four theaters of war but will pay extra attention to a small group of elite soldiers called Task Force 1.
The characters in the game are inspired by distinguished World War 2 soldiers like Lyudmila Pavlichenko, the most successful female sniper of the war.
It's confirmed that "Vanguard" will take place in the same metaverse as "Black Ops Cold War" and "Modern Warfare."
Gameplay
Combat will remain true to the usual "Call of Duty" formula but "Vanguard" will take cues from "Modern Warfare 2019." Gunplay will be similar to older titles but it will have a more tactical approach, YouTuber JackFrags said in his "Vanguard" overview video.
Players will have access to an expanded version of "MW2019's" weapon mounting mechanic, and they will be able to fire blindly from behind cover. The Gunsmith feature will also return in "Vanguard" for extra customization options.
"Warzone" Integration
"Vanguard" will be integrated into "Warzone" but details are sparse. It's likely that a WW2-themed map will be added to the game along with new weapons and operators.
Zombies
A Zombies mode made by Treyarch will be included in "Vanguard." This mode will serve as a prequel to the Dark Aether Zombies storyline from "Black Ops Cold War" and will explore more of the origins surrounding the latest version of the zombie outbreak.
© Copyright IBTimes 2023. All rights reserved.