'Call Of Duty: WWII' PS4 Pro Enhancements Make Its File Size Huge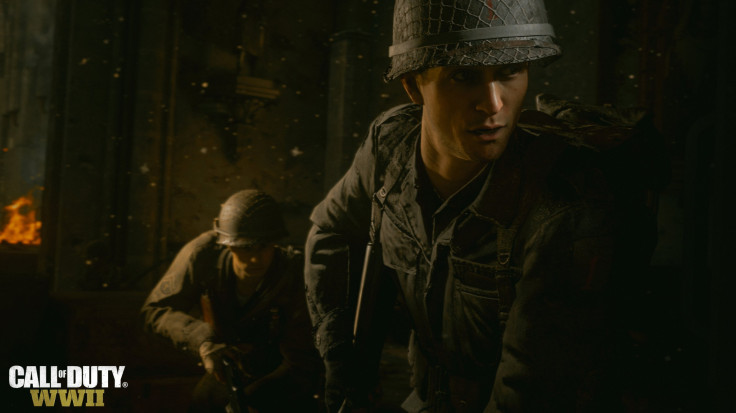 Call Of Duty: WWII promises to be a big game in terms of its campaign, multiplayer and Zombies modes, and all that content is definitely reflected in the game's PS4 file size. As reported by NightRaptorX5 on the Call Of Duty: WWII subreddit, this year's title will weigh an exceptionally hefty 80GB. Considering the vast majority of PS4 consoles still have just 500GB storage, that's a pretty hefty chunk of space.
Compared to other major franchise titles released this year, there's a sizable difference. The install size for Activision's own Destiny 2, for example, is around 68GB. Contemporary shooter Battlefield 1 clocks in at just 45.5GB. That being said, WWII's totals do arrive just under Call Of Duty: Infinite Warfare's ballooned minimum install size of 90GB. For those who purchase the Legacy Edition, that number jumps all the way to 130GB.
While largely unconfirmed, it's assumed WWII's large install size on PS4 specifically relates to the inclusion of enhancements for PS4 Pro. The resolution boosts have yet to be officially called out by Activision or Sledgehammer, but, if beta analysis is any indication, image quality on Pro will scale dynamically between 1440p and 2880p. Because larger, high-resolution assets are required to make that technical leap worth it, the top file size will be passed on to all users. Considering the base game's Xbox One preload size is just 45GB, there's clearly a difference worth noting there.
What will be interesting to see is how much that Xbox size changes once WWII is updated to support Microsoft's upcoming Xbox One X console. A listing on the Xbox title's GAME U.K. product page suggests the title is enhanced for 4K visuals on X. If that's actually the case and there's no upscaling going on, the file size could stretch well beyond 90GB as long as the in-game assets are properly optimized for the increased presentation quality.
The main difference in Microsoft's case, however, is that Xbox downloads are tiered based on whether the user is playing titles on a standard Xbox One or an Xbox One X. In other words, those 4K assets will only be downloaded to Xbox One X consoles. Sony, on the other hand, gives users the PS4 Pro files whether they're used or not.
The crux of the story being told here is that massive triple-A games like Call Of Duty: WWII are ultimately going to get much bigger downloads as the consoles that play them become more powerful. Playing on PS4 Pro and Xbox One X likely offers a superior gameplay experience, but there's no denying it comes at the cost of your data cap.
Call Of Duty: WWII is available Nov. 3 on PS4, Xbox One and PC. Preloading is available on most platforms now.
Are you OK with Call Of Duty: WWII's PS4 file size? Should Sony start offering tiered smaller downloads on standard PS4s? Tell us in the comments section!
© Copyright IBTimes 2023. All rights reserved.
FOLLOW MORE IBT NEWS ON THE BELOW CHANNELS