Cameron Crowe Apologizes For Casting Emma Stone As Asian-American in 'Aloha'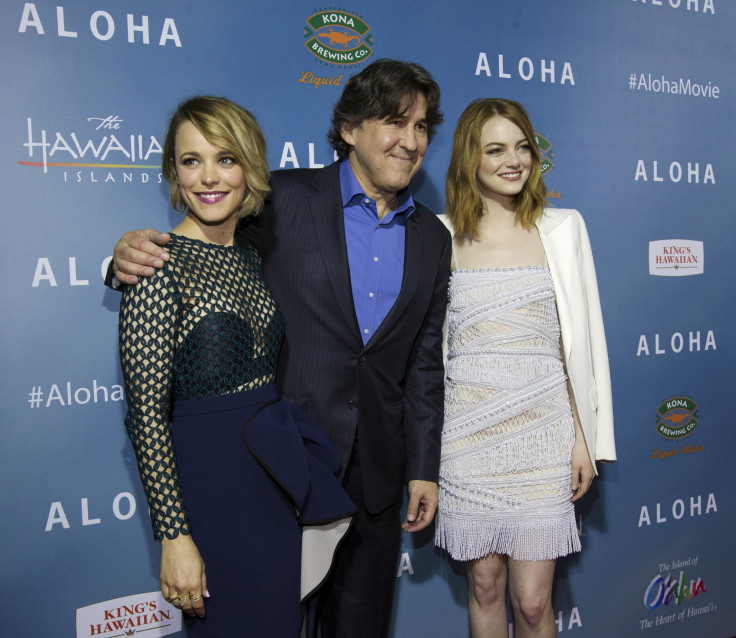 "Aloha," director Cameron Crowe's latest film, has not been well-received since its release. One of the major issues some had the Bradley Cooper-led romantic comedy was the casting of Emma Stone, a Caucasian actress, as an Asian-American character. On Tuesday, Crowe issued a "heartfelt" apology for the casting choice in a personal essay published on The Uncool.
"I have heard your words and your disappointment, and I offer you a heart-felt apology to all who felt this was an odd or misguided casting choice." the "Almost Famous" director wrote. "If any part of her fine characterization has caused consternation and controversy, I am the one to blame."
In "Aloha," Stone plays Captain Alison Ng, a character who is a quarter Hawaian with a half-Chinese father. According to Crowe, the character "was based on a real-life, red-headed local." In addition to the casting choice, which was the subject of many critical pieces around the internet, "Aloha" was also accused of whitewashing Hawai, most notably by the Media Action Network for Americans.
"I am so proud that in the same movie, we employed many Asian-American, Native-Hawaiian and Pacific-Islanders, both before and behind the camera," Crowe wrote. "We were extremely proud to present the island, the locals and the film community with many jobs for over four months."
He ended his essay by acknowledging his gratitude for the level of dialogue. "So many of us are hungry for stories with more racial diversity, more truth in representation, and I am anxious to help tell those stories in the future."
© Copyright IBTimes 2023. All rights reserved.