Camila Cabello Reveals She Finally Has Support After Fifth Harmony Split
Since leaving Fifth Harmony, Camila Cabello has not been shy about the fact that she is much happier as a solo artist, but in the latest episode of her tour documentary, the "Havana" singer gushed over the incredible support system she has gained since pursuing her own musical journey.
Cabello is featured in YouTube episodes documenting her time opening for Bruno Mars during his 24k Magic World Tour between July and August. The singer, who performed at 20 shows across North America, reflected on her close relationship with her band and back up dancers, referring to the crew as her "best friends."
In the video, the "OMG" singer revealed her experience with the diverse group has taught her to realize that having people in your corner is one of the most important things in life. "You could have so many number ones and you could be rich as hell, and be famous as hell, but nothing compares to the feeling of looking to the person next to you and knowing that they've got your back. That's the best feeling in the world," she said.
Cabello revealed that the group was able to cement a close bond due to the countless hours they spent together. "It's not like we clock in and then we're out, like we're living together," she said.
Despite her desire to be successful in the music industry, Cabello explained that it will not get in the way of her making memories. "I don't have a normal social life experience. Like, I'm not going to school then going to parties after and meeting people. But at the same time, I still need to live life."
Since Cabello's exit from the group, Fifth Harmony has insisted that they are stronger than ever and have already released their first project without the 20-year-old singer. Along with their self-titled album, the group will also be featured on the soundtrack for "The Star" movie, an upcoming film about the first Christmas.
Scheduled for a Nov. 17 release date, Fifth Harmony sings the track, "Can You See" for the movie. The group is featured on the soundtrack alongside the likes of Mariah Carey, Kirk Franklin, Zara Larsson, Kelsea Ballerini and more.
Meanwhile, Cabello previously promised the release of her debut album in the fall. However, the star was forced to push back her release date due to her perfectionist nature. "You know, you only have one chance to make a debut album and at this point, I have so many songs I'm passionate about," the star told Official Charts.
The "Crying in the Club" singer explained that she wanted each song to be worthy of becoming a hit single. "You know those albums where they are clearly songs that aren't as good as the singles. I want every song to be single-worthy. I can't imagine releasing something that isn't that," Cabello said.
"For example, there's nothing I wouldn't do for 'Havana' – I'm so proud of it and I want to feel that way about every song. I have a lot of songs I feel that way about already, but for the amount I want to have on that album, I want to feel that way about every song."
Cabello's solo album is expected to be released early next year.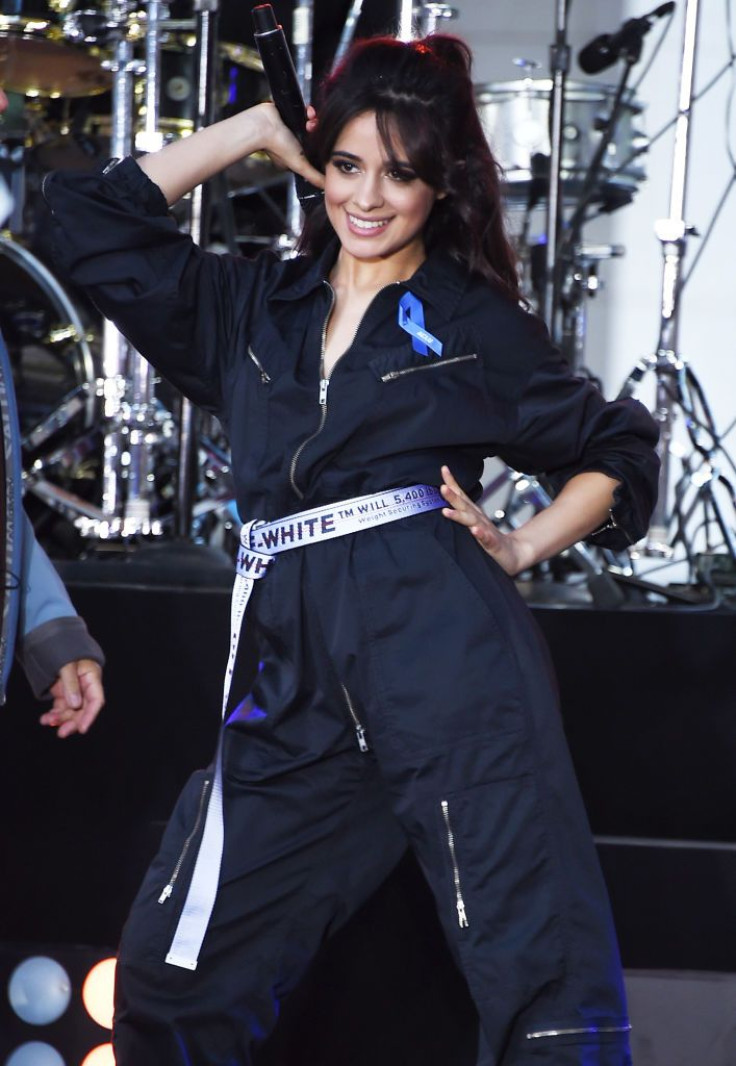 © Copyright IBTimes 2023. All rights reserved.