Camilla Parker Bowles To Give Meghan Markle This Baby Gift From Caribbean
Camilla Parker Bowles will reportedly give Meghan Markle a special baby gift from the Caribbean after she returns to London from her tour with Prince Charles.
This week, Prince Charles and Camilla headed to Cuba for a series of royal engagements. While there, the couple met with Cuban president's wife Senora Lis Cuesta, who gave Camilla the adorable present for the Duchess of Sussex.
Camilla received a doll wearing a yellow dress from the 71-year-old wife of Cuba's president. Clive Hammond, a journalist for Express, claimed that the Duchess of Cornwall has decided to give the doll to Prince Harry's wife.
The move suggests that rumors regarding Markle's baby's gender may actually be correct. Throughout the past couple of months, bookies, royal experts, and royal fans have claimed that Markle will give birth to a baby girl this Spring.
During a previous outing, Prince Harry also expressed his desire to have a baby girl. And now that Camilla will give the doll to Markle and her baby, it could only mean that the Duke and Duchess of Sussex will indeed have a baby girl.
However, the royal couple's baby's gender will officially be announced by Kensington Palace after Markle gives birth. As of late, it is still unclear if the "Suits" alum will have a home birth or if she will follow in the footsteps of Princess Diana and give birth at St. Mary's Hospital's Lindo Wing.
Meanwhile, Camilla and Prince Charles will be in the Caribbean until March 27. The couple's 12-day tour included visits to Barbados, Cuba, St. Kitts and Nevis, St. Vincent and the Grenadines.
Following their 12-day tour, the Duke and Duchess of Cornwall are expected to return to London for more royal duties. On April 3, Prince Charles will visit the British Muslim Heritage Center to meet members of the Muslim community and to learn more about the center's program of education and community initiatives.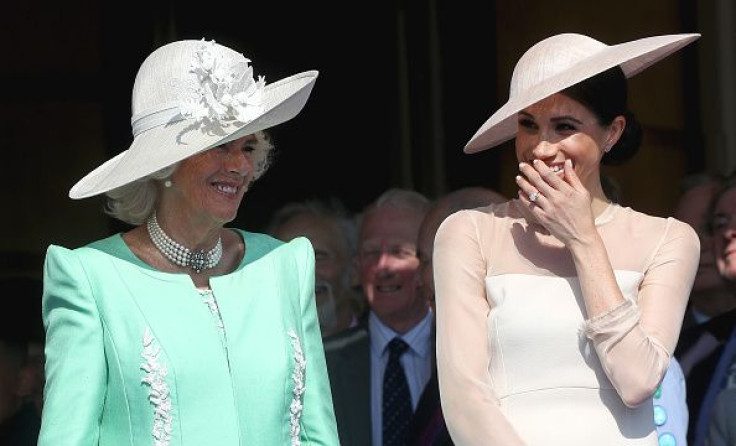 © Copyright IBTimes 2023. All rights reserved.