Camilla Parker Bowles Wears Striking Tartan Dress To Edinburgh Music Premiere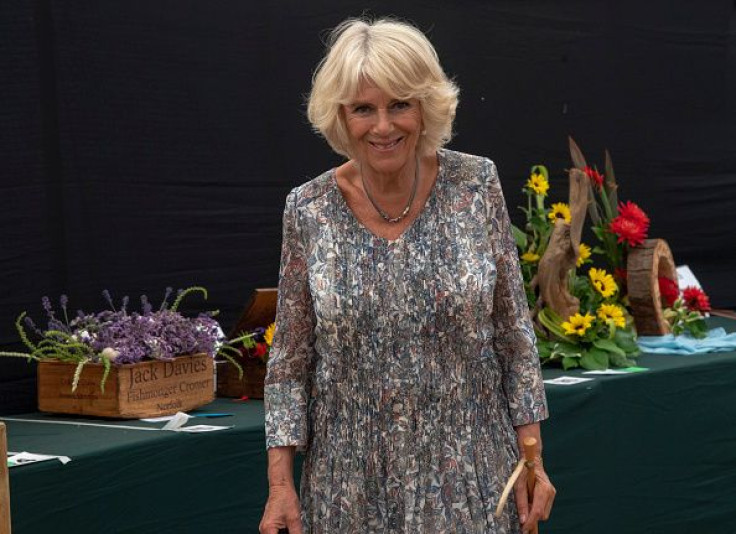 Camilla Parker Bowles went to Edinburgh on Sunday night to witness a church music premiere.
The 71-year-old was photographed in her striking tartan dress while at St. Mary's Cathedral for the musical event "Requiem: The Souls of the Righteous." The National Youth Choir of Scotland and the Royal Scottish National Orchestra were the ones that performed at the occasion.
Bowles' suit was in a subtle shade of emerald green and it also featured a tailored blazer and a mid-length skirt. The tartan is carefully positioned on the turned-out collar of her attire and it matched with her skirt. The Duchess of Cornwall's blazer pockets also matched the Scottish print of her skirt.
Prince Charles was not in tow to accompany his wife to her recent engagement. Bowles has also been spending a lot of time in Scotland as of late. Earlier this month, Bowles was seen visiting Mackintosh at the Willow in Glasgow. But that time, she was joined by Prince Charles.
The royal couple was photographed walking side by side as they walked on the streets of Glasgow. They were also seen smiling during their public outing.
Prince Charles and Bowles have been married for 13 years. But they dated each other for much longer than that. In fact, when Prince Charles was still married to Princess Diana, it was reported that he had an affair with Bowles.
Last week, Prince Charles' interview on "Prince Charles: His Children, the Paparazzi & Marriage to Diana," resurfaced. In the clip, he said that he didn't cheat on Princess Diana.
However, Judi James, a body language expert, said that this may not be the real case.
"When the subject of faithfulness comes up, his brows steeple and his eyes roll upward. He brings his hands to neck height and steeples his fingers, tapping the fingertips together. Steepling is a sign of status and the finger-tip tapping suggests deep impatience and annoyance at having to answer questions about his marriage," James told Express.
© Copyright IBTimes 2023. All rights reserved.