Can Google+ amazing features wean away Facebook users?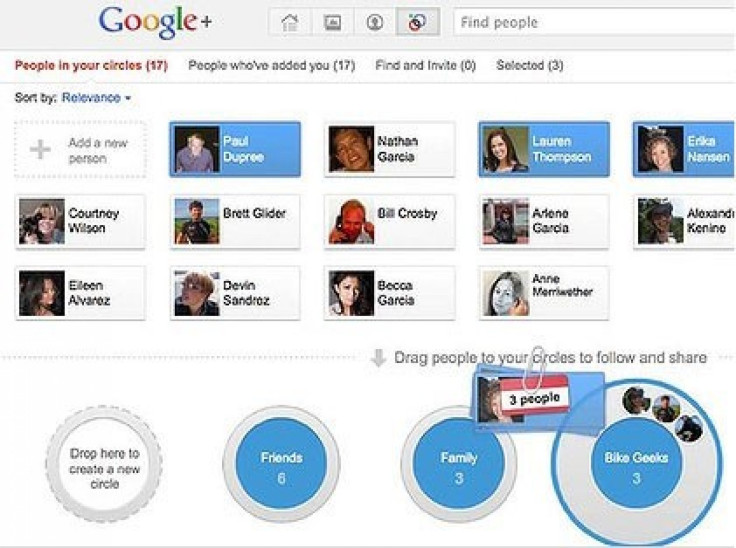 Google+, the social networking service which was launched by Google earlier this week could challenge Facebook's supremacy the same way Android-based smartphones now threaten iPhone.
Till date, Google has made several attempts to wrest from Facebook some of its dominance as the first stop for social networking. However, the Internet search engine giant wasn't very successful.
As early as 2004, Google's social networking site Orkut debuted, long before Facebook showed its face to the world.
However, except for gaining popularity in Brazil and India, Orkut has all but disappeared.
Google's next shot at social networking came in the form of Open Social. Open Social launched in 2007 with the aim to create an open standard for social network applications. But as Facebook steered clear, Open Social became a closed chapter.
Undaunted, in 2009, Google waved in the social-based communications system Wave with a bang. However, the complexity of the product failed to attract users and last summer Google waved it goodbye.
In 2009, Google also launched a social networking product called Buzz. Initially it caused quite a stir but a privacy glitch that revealed confidential information of users to the public led to its early death.
However, Google+ could live longer than its predecessors because some of its features represent a dramatic sea-change in the way people interact in the social networking world.
Unlike other social networking products and/or services Google has launched in the past, Google+ is its most comprehensive and impressive ever.
We'd like to bring the nuance and richness of real-life sharing to software. We want to make Google better by including you, your relationships, and your interests. And so begins the Google+ project, Google said in a blog post.
Google+ boasts of some nifty, innovative and important features such as Circles (it allows you to group contacts together in various social circles and share things only with the particular circles you chose), Stream (an alternative to Facebook's news feed, it's a hub of personalized content), Sparks (similar to Stream but related to one's specific interest - similar to Twitter hashtags) and Hangouts (video chat rooms).
Google+ also has a mobile element to it, focusing on text updates, photo and video sharing, and location.
Google+ was reportedly being developed under the codename Emerald Sea and hundreds of employees were involved in the project, which reportedly was a key focus of CEO Larry Page.
We're transforming Google itself into a social destination at a level and scale that we've never attempted - orders of magnitude more investment in terms of people than any previous project, said Vic Gundotra, who leads Google's social efforts.
For instance, the Google Stream and Sparks, though on the same lines as the Facebook feed represent much more. Stream keeps track of your social life with friends, family, colleagues and acquaintances - any item they share be it a link, picture, or comment, it will appear in your stream.
Sparks is for those who use social media to consume news. Sparks pulls in stories, videos and other cool content relating to your specific interest. According to Google, the content in Sparks stream is different from the results you'd get if you put the same term into the search engine.
Google+ also features Huddle, which allows for group chatting on mobile devices.
Another useful feature is Hangouts (it lets you find others who are hanging out on the Web and engage in a video chat with them). It is a feature that Facebook doesn't currently offer and could likely be a big draw for teenagers to socialize with friends.
Moreover, Google+ has Instant Upload option that automatically uploads all photos and videos from your phone to your profile. From there, you can decide who to share that content with.
Another important component that Google is pushing in order to separate themselves from Facebook is their data liberation, which allows you to pack up and take your data away from Google+ should you decide to leave the service.
This is a big draw for Google as privacy has always been one of the pet peeves of Facebook and users complain how difficult it is to leave Facebook and take their stuff with them.
However, the centerpiece of Google+ is probably Circles. It offers a simple means of organizing one's social network by grouping contacts into anything you can possibly imagine - family, friends, co-workers, etc. The groups can be formed by dragging the contact's picture/photo over a circle that represents the group (a group of people can also be dragged over a circle!)
In other words, Circles allow you to focus on the things a subset of your contacts are interested in and help you to separate the signal from the noise. This could be Google+'s biggest strength as it the biggest problem with not only Facebook but with Twitter as well.
With Circles, Google feels it has hit the sweet spot as the biggest problem of sharing that has hounded social networking sites has been solved.
With Facebook I have 500 friends, my mom's my friend, my boss is my friend, Shimrit Ben-Yair, the product manager in charge of the social graph, told Ars Technica. So when I share on Facebook, I overshare. On Twitter, I undershare, because it's public. If Google hits that spot in the middle, we can revolutionize social interaction.
Agrees Gundotra. Networks are for networking, said Gundotra. Circles are for the right people.
Can Google poach on Facebook's 750 million-odd users and tell the world that there's a better social network to user? It is very difficult but not impossible because many people will be curious to try out Google+ and see how it compares to Facebook. And, if the early adopters are happy, they'll definitely recommend the service to their friends, who in turn will recommend to their friends and very soon a Google+ community will surface.
However, it is unlikely that Google+ will be able to match Facebook's appeal or position in a week, in a month or even in a year. So Facebook can breathe easy for now and Google+ has a lot of catching up to do.
In conclusion, Google+ has made a good start, judging by the overwhelming initial response from the public. But how Google carries forward from here depends on Page.
Do you think Google+ has what it takes to wean away Facebook users? Leave your comments below.
Must Read: Apple iPhone 5 versus Top 10 Android 'super' smartphones (the ULTIMATE smartphone war)
© Copyright IBTimes 2023. All rights reserved.
FOLLOW MORE IBT NEWS ON THE BELOW CHANNELS