Can Marijuana Cure Cancer? Ways In Which Cannabis Can Be Helpful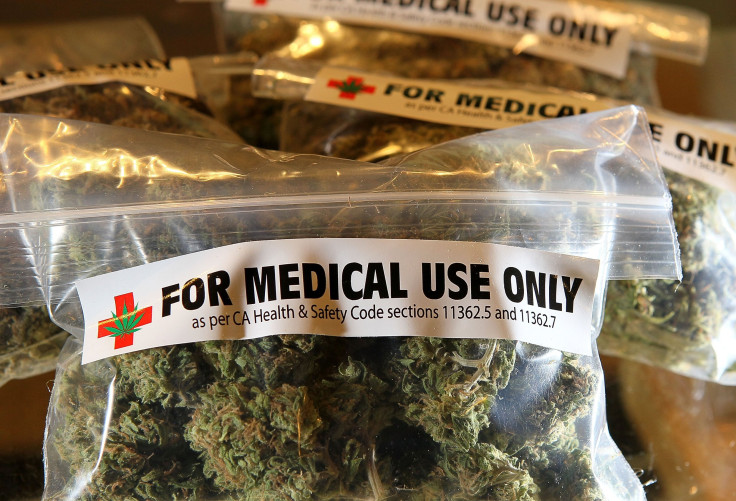 Many states in the U.S. have worked towards legalizing cannabis with the permission to use recreational marijuana as a medical drug. Recreational marijuana is permitted in a number of states including California, Massachusetts, Maine, and Nevada. While some states are still fighting back, many are unaware of the benefits of marijuana for cancer patients.
On its website, the Food and Drug Administration (FDA) says it understands many are moving towards marijuana in an attempt to help those suffering from seizures and chemotherapy-induced nausea. But, the agency, "has not approved marijuana as a safe and effective drug for any indication."
Read: Is Marijuana Bad For You?
"The agency has, however, approved two drugs containing a synthetic version of a substance that is present in the marijuana plant and one other drug containing a synthetic substance that acts similarly to compounds from marijuana but is not present in marijuana," it wrote. "Although the FDA has not approved any drug product containing or derived from botanical marijuana, the FDA is aware that there is considerable interest in its use to attempt to treat a number of medical conditions, including, for example, glaucoma, AIDS wasting syndrome, neuropathic pain, cancer, multiple sclerosis, chemotherapy-induced nausea, and certain seizure disorders."
So, can marijuana treat cancer symptoms and chemotherapy side effects?
Positive signs have been found in several studies showing components of marijuana benefiting individuals fighting cancer.
"The American Cancer Society supports the need for more scientific research on cannabinoids for cancer patients, and recognizes the need for better and more effective therapies that can overcome the often debilitating side effects of cancer and its treatment," the American Cancer Society says. "Federal officials should examine options consistent with federal law for enabling more scientific study on marijuana."
It also adds: "The American Cancer Society Cancer Action Network (ACS CAN), the Society's advocacy affiliate, has not taken a position on legalization of marijuana for medical purposes because of the need for more scientific research on marijuana's potential benefits and harms."
Medicinal marijuana is still believed to enhance the treatment options and help reduce pain and suffering for the patients.
Here are eight ways marijuana can help treat cancer symptoms and its side-effects:
1. Nausea and Vomiting: The most prevalent side effects of chemotherapy are nausea and vomiting. A pill form of THC (Marinol), which has been approved by the FDA, can help treat chemotherapy-induced nausea and vomiting.
2. Weight Loss and Appetite: Another common side effect of chemotherapy treatment is that the patients lose their appetite, resulting in loss of weight. However, a known fact is that marijuana is an appetite inducer, that tends to help patients with increasing the intake of food and hence helps them maintain their weight.
3. Pain: Marijuana, which is regarded as a pain suppressant, helps reduce body pain which is induced due to chemotherapy and also a sign of cancer.
4. Anxiety and Depression: Chemotherapy patients usually suffer from depression due to the future effects of the disease, and being aware that it can be fatal if it's in the later stage. Clinical trials have shown that the CBD cannabinoid reduces anxiety levels.
5. Sleep and Fatigue: Marijuana can help cure sleepless night issues as THC acts as a sedative and helps to combat daytime fatigue.
6. Constipation: As several chemotherapy drugs result in constipation, marijuana can help reduce bowel movements.
7. Itching: Body itching can also be reduced with the use of THC, which has relaxing effects.
Read: How California Can Utilize Surplus Marijuana Other Than Smoking Weed
8. Cancer Treatment: Preclinical trials hint that marijuana may be capable of killing some kinds of cancer cells.
A study conducted ​by the National Academies of Sciences, Engineering, and Medicine, earlier this year found marijuana to be helpful for those suffering from various forms of cancer. The report analyzed more than 10,000 individual studies on cannabis. It stated that marijuana improved "muscle function for people suffering from multiple sclerosis." It also found that cannabis and cannabinoids improved sleep for people suffering from chronic pain.
© Copyright IBTimes 2023. All rights reserved.
FOLLOW MORE IBT NEWS ON THE BELOW CHANNELS