Can O.J. Simpson Be Tried For Murder Again? After LAPD Finds Knife, How Double Jeopardy Works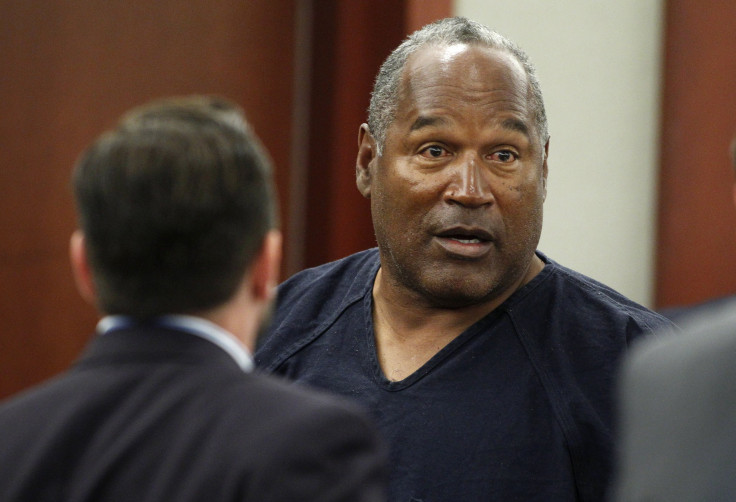 With the sudden news Friday that the Los Angeles Police Department is looking into a knife that was allegedly found at the former residence of O.J. Simpson, speculation began immediately as to what this means for the former football star, who was acquitted of the murders of Nicole Brown Simpson and Ron Goldman in the most notorious murder case of the 1990s. Even if the knife was found to be connected to the killings, Simpson probably couldn't be charged again because of double jeopardy, a Fifth Amendment protection that keeps people from being tried twice for the same offense.
Andrew Neiman, an LAPD spokesman, said as much in a news conference Friday. "My understanding is that double jeopardy would be in place here; we could not charge Mr. Simpson," with the crime again, he said.
It was reported Friday that the LAPD was looking into a knife that was said to have been found buried at Simpson's former home, which was demolished in 1998. An off-duty police officer apparently had the knife on display for several years, given to the officer by a construction worker who found it years ago. The LAPD said the knife was found during the demolition of the estate.
Police are investigating how the knife was found. The murder cases of Brown Simpson and Goldman remain open, Neiman said.
Simpson's ex-wife, Brown-Simpson, and her friend Goldman were found stabbed to death at her Los Angeles home on June 12, 1994. The murder weapon was never found at the scene of the crime. Simpson was charged with two murders, but was famously pronounced not-guilty. Interest in the case has recently picked up again as a result of the FX television series chronicling the case, "The People v. O.J. Simpson: American Crime Story." Simpson is now serving a prison term in Nevada for an armed robbery at a Las Vegas hotel.
"He got away with murder," the lead prosecutor in the case, Marcia Clark, told People magazine this week.
© Copyright IBTimes 2023. All rights reserved.