Can Your Taste In Music Determine If You're A Psychopath?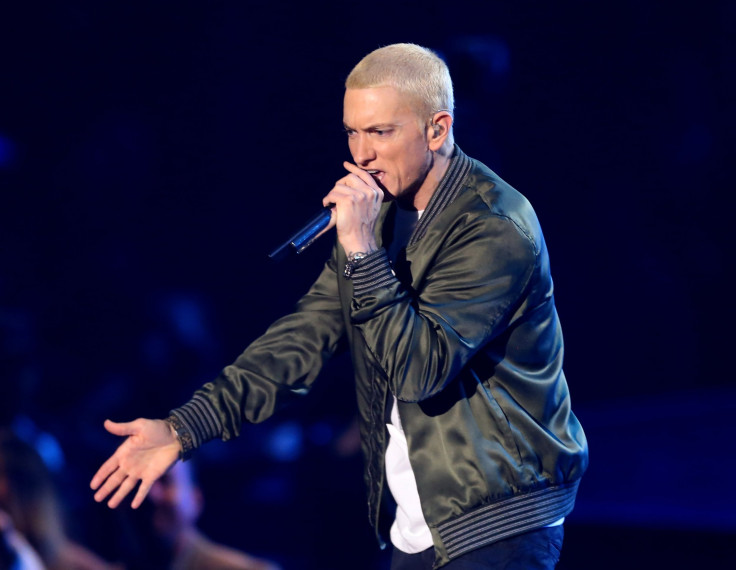 An individual's taste in music could be an indicator of an underlying mental health issue. A new study suggested rap music could be used to determine the likelihood that one is psychopathic. Participants who received the highest psychopathic scores were hip-hop and rap enthusiasts.
Researchers from New York University (NYU) noted Tuesday that their findings are "very preliminary" as the team is at the very beginning of its work. NYU researchers conducted tests on 200 volunteers in the United States. Blackstreet's "No Diggity" and Eminem's "Lose Yourself" scored high among participants. The study, however, was unpublished at the time this article was written.
The survey study was first done through Dutton, a New York-based boutique imprint helmed by publisher Penguin Random House. It likely wouldn't show more than just "weak correlations," Pascal Wallisch, an NYU psychology professor who led the research, told International Business Times Tuesday.
"I actually don't implicate rap music at all. The effect is not as broad as genre and pertains to specific patterns of taste," Wallisch told IBT. "What is true is that psychopaths don't seem to have an affinity to classical music that is greater than average."
Participants were reportedly asked to listen to 260 songs to determine their levels of psychopathic traits. Wallisch claimed some songs were more indicative of psychopathic tendencies, but declined to identify the titles, The Guardian reported Tuesday. Study participants with lower scores, however, tended to prefer pop songs like Sia's "Titanium."
"The media portrays psychopaths as axe murderers and serial killers, but the reality is they are not obvious; they are not like The Joker in Batman," Wallisch told The Guardian Tuesday. "They might be working right next to you, and they blend in. They are like psychological dark matter."
Wallisch added: "You don't want to have these people in positions where they can cause a lot of harm. We need a tool to identify them without their cooperation or consent."
The larger study is slated to investigate whether the connection between musical preference and psychopathy is legitimate. If proven valid, the study's researchers intend to investigate whether particular groups of songs can determine if an individual's psychopathic.
Music is undeniably linked to an individual's thought process and overall personality. Researchers, however, argued that psychopaths could benefit from broadening their musical tastes.
Psychologists from the University of Cambridge, in April 2016, investigated how musical preferences are indicative of one's ability to be empathetic. The study, titled "Musical Preferences are Linked to Cognitive Styles," suggested that those who lack empathy — like psychopaths — could potentially improve their empathy levels by listening to music with more emotional layers.
Infamous serial killers often aligned their musical preferences with rock and heavy metal artists. Jeffery Dahmer, who was jailed for raping and murdering 17 men, reportedly enjoyed listening to Black Sabbath. Dahmer would drink and blast the band's music, the Los Angeles Times reported August 1991.
Richard Ramirez, also known as "The Night Stalker," reportedly listened to AC/DC and John Wayne Gacy, who dressed as a clown, preferred REO Speedwagon.
"'Psycho' really means deranged and crazy. Psychopathy is the opposite of that," Dr. James Fallon, a self-diagnosed psychopath and neuroscientist at the University of California, told Broadly in May. "It's very controlled and cunning. [Psychopaths] who are distempered, either because of alcohol or drug abuse, lower IQ or education, or brain damage—they can be kind of 'psycho' and out of control, but they usually end up in prison by the time they're 18."
© Copyright IBTimes 2023. All rights reserved.