Canadian Movie 'Corona' Becomes First Movie To Tackle COVID-19 Pandemic
KEY POINTS
Canadian Filmmaker Mostafa Keshvari is coming out with a movie that is being touted as the first film to feature the coronavirus
Keshvari believes that the movie will tackle the issue of "xenophobia" in the times of an outbreak
More than 780,000 cases of COVID-19 have been reported from all around the world
Coronavirus is turning out to be one of the deadliest viruses that mankind has ever seen. About 90% of the world's population is in the state of lockdown because of the life-threatening disease. Besides being a matter of study, the virus is also becoming popular in the minds of filmmakers who want to show the horrors that people go through when they were diagnosed with COVID-19.
Canadian filmmaker Mostafa Keshvari is coming out with a movie that is being touted as the first movie ever to feature the ongoing pandemic. Entitled "Corona," the movie tells the story of seven neighbors stuck in an elevator. Six out of seven neighbors believe that a Chinese woman, who boarded the elevator last, has the symptoms of coronavirus and will infect them.
In an interview with the Hollywood Reporter, Keshvari revealed that he got the idea of making a movie like this while reading the newspaper in an elevator. He further stated that there was news that a lot of Chinese tourists were being attacked after the outbreak and this is when he decided that he wants to make a movie on the subject.
Keshvari also explained that people will get to see the rawness of the characters and how they would react if someone has the virus.
"The idea came to me when I was in an elevator reading news about Chinese tourists being attacked, and I thought I am going to make a movie in an elevator. You see the rawness of the characters. They talk over each other and their fear becomes real," Keshvari said.
Keshvari believes that the movie will actually tell the people that it is wrong to attack a person from the country where the virus originated because the virus does not "discriminate" and people should not, too.
"It was then known as the Chinese virus, but now everyone can have it, so it is not just one race's problem. The virus does not discriminate, so why should we?" Keshvari said.
The Chinese woman in the movie is portrayed by Traei Tsai, who is a frequent collaborator of Keshvari and has worked with him in four of his films. On the other hand, actors like Andrea Stefancikova, Andy Canete, Zarina Sterling, and Richard Lett will be seen in supporting roles.
"Corona" joins the long list of movies that have managed to tackle the subject of pandemics. Movies like "The Seventh Seal" (1957), "The Last Man On Earth" (1964), "Outbreak" (1995), "12 Monkeys" (1995), "28 Days Later" (2003), "I Am Legend" (2007), "28 Weeks Later" (2007), and "Contagion" are some of the movies that have been made on the same issue.
As of late,more than 780,000 people have come in contact with the life-threatening disease and 37,805 people have died because of it. However, 81% of the closed cases have been discharged from the hospitals after recovering from the illness.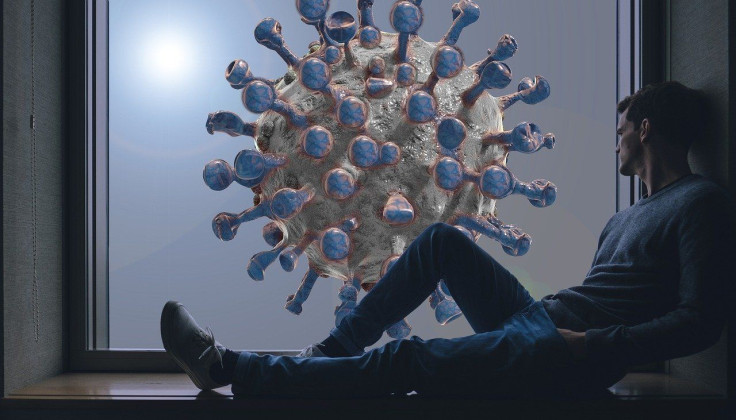 © Copyright IBTimes 2023. All rights reserved.