Candace Cameron Bure Talks About Facing 'Cancel Culture' After 'Traditional Marriage' Remarks
Candace Cameron Bure has opened up about the challenges she faced due to the "cancel culture," following her controversial "traditional marriage" remarks, while leaving Hallmark Channel last year.
The 46-year-old actress had said last year she was leaving Hallmark Channel and joining GAF (Great American Family) network.
When she was asked about the portrayal of same-sex marriages on screen, the actress replied GAF will "keep traditional marriage at the core," hinting at Christmas holiday movies like "The Holiday Sitter" and "The Christmas House 2: Deck Those Halls."
"Cancel culture is real, and it's difficult, and it's hard," Bure said during Wednesday's episode of the "Unapologetic With Julia Jeffress Sadler" podcast. "It's hard, no matter what. Especially when you are a compassionate person and you have a heart for people."
She added, "It's important that we don't back down."
The actress further said she was proud of her kids--24-year-old Natasha, 22-year-old Lev, and 21-year-old Maksim--for always "sticking to the truth."
"I am so encouraged by my own children," she continued. "I'm so proud of them for really sticking to the truth and knowing the gospel and being willing to share that because I know it takes bravery, especially in the time we're living today."
Bure shares her three children with her husband, ice hockey player Valeri Bure. The couple got married in 1996.
Bure's "traditional marriage" remarks came in November last year. Following the actress' comments, actor Neal Bledsoe announced his exit from the GAF network.
"My life wouldn't be where it is today without the love, support, and guidance of the LGBTQIA+ community... I owe them a great debt," he said. "I want to be very clear: my support for the LGBTQIA+ community is unconditional – nothing is worth my silence or their ability to live and love freely in a world that we are lucky enough to share with them."
Many celebrities including Jeffrey Dean Morgan, Hilarie Burton, Jodie Sweetin and JoJo Siwa slammed Bure for her remarks.
Bure was last seen in the comedy family movie, "A Christmas... Present," which was dropped on Nov. 27, last year. Considering the actress' upcoming projects, there are no upcoming movies or shows announced yet.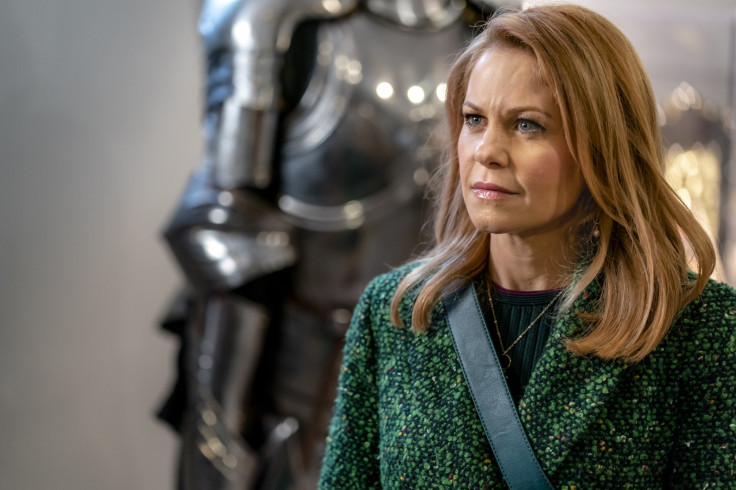 © Copyright IBTimes 2023. All rights reserved.