Neal Bledsoe Leaves Great American Family Following Candace Cameron Bure Remarks
Neal Bledsoe announced his exit from the Great American Family (GAF) network following actress Candace Cameron Bure's remarks on traditional marriage.
"My life wouldn't be where it is today without the love, support, and guidance of the LGBTQIA+ community... I owe them a great debt," the 41-year-old Canadian actor shared in a statement Monday, Variety reported.
The actor, who worked in the TV movie "The Winter Palace" for the network last year, further mentioned how he struggled as a young man because of "society's extremely narrow definition of masculinity."
Bledsoe praised the LGBTQIA+ community for providing him with "refuge and a guiding light" when his "life felt lost."
He added, "So, I want to be very clear: my support for the LGBTQIA+ community is unconditional – nothing is worth my silence or their ability to live and love freely in a world that we are lucky enough to share with them."
The actor pointed out that this time, he should have been promoting the new movie for the network, titled "Christmas at the Drive-In" but he didn't. The flick was dropped on Nov. 29.
"A film with the express purpose of bringing everyone comfort in a time of great tumult and change, but I cannot continue with business as usual," he explained why he didn't promote the movie. "I cannot take comfort from, nor will I give refuge to, those who excuse exclusion and promote division in any way, shape, or form."
Bledsoe went on to share that "the recent comments made by leadership at Great American Family are hurtful, wrong, and reflect an ideology that prioritizes judgment over love."
Bure made a remark on traditional marriage last month as she left the Hallmark Channel and joined the GAF network.
During an interview with WSJ, when the actress was asked if GAF will also show same-sex couples in holiday movies, she replied, "I think that Great American Family will keep traditional marriage at the core."
Following this interview, many celebrities slammed Bure including Jeffrey Dean Morgan, Hilarie Burton, Jodie Sweetin and JoJo Siwa.
At the end of the statement, Bledsoe revealed that he will be making a donation to the non-profit organization, True Colors Fund which focuses on LGBTQIA+ community problems, especially the ones who are homeless. He also encouraged his fans to donate.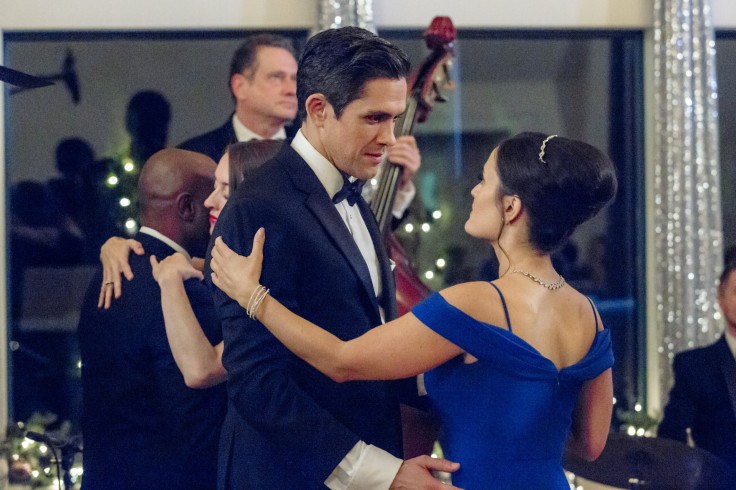 © Copyright IBTimes 2023. All rights reserved.
FOLLOW MORE IBT NEWS ON THE BELOW CHANNELS