Candace Cameron Bure Talks Sex Life With Husband Valeri: 'I Think It's Important'
Candace Cameron Bure is still raving about her active sex life with her husband Valeri after 26 years of marriage.
"I'm a happier person and my husband's a happier person when we've had sex," the actress shared on Mayim Bialik's "Breakdown" podcast, People reported Thursday.
The couple "don't have a schedule" for their intimate encounters, the Full House alum revealed, but said they "make time for each other [and] still love each other physically."
"When there's that playfulness, like, there is nothing that makes me happier and more attracted to him," Candace shared on the podcast.
The 46-year-old described her husband as "much more reserved" and "little more serious about life" due to his Russian upbringing.
In 2021, she told Daily Blast Live that a "spicy" sex life is key to her lasting marriage with the retired hockey player.
"I think it's important. You've got to keep it up. The longer you're married it's so easy to take each other for granted. You know each other so well that you forget, so you have to keep it spicy. I love that. My husband and I do," Candace said at the time.
"That's one of the reasons we'll be celebrating 25 years of marriage," she added.
Candace met Russian-born Valeri when she was 18 and he was 20.
Talking about her relationship on the Tuesday episode of the podcast, the actress said there was an "instant connection" between them having started work at an early age. Candace became a TV star at the age of 10 while Valeri started playing hockey when he was just 4 years old.
Valeri's maturity and "cute" Russian accent "took me over the edge," she said.
The Great American Country (GAC) network star had her first child, Natasha, at 22 and was a stay-at-home mom until she was 30 years old.
"I didn't have nannies. I wanna raise my children on my own. It was an intentional decision," she explained. "I didn't want anyone raising our kids for us."
She has one regret, though, as a mom.
"That was just what we wanted but it was hard to have that transition from full-time working child and teen to stay-at-home mom... I wish I had the maturity to enjoy it while they were young," she said.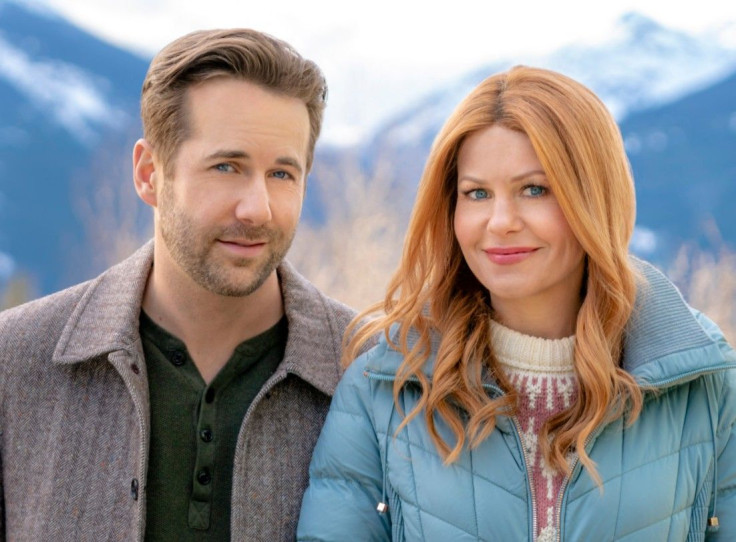 © Copyright IBTimes 2022. All rights reserved.
FOLLOW MORE IBT NEWS ON THE BELOW CHANNELS