Car Accident In Brooklyn: BMW Loses Control, Hits 6 Pedestrians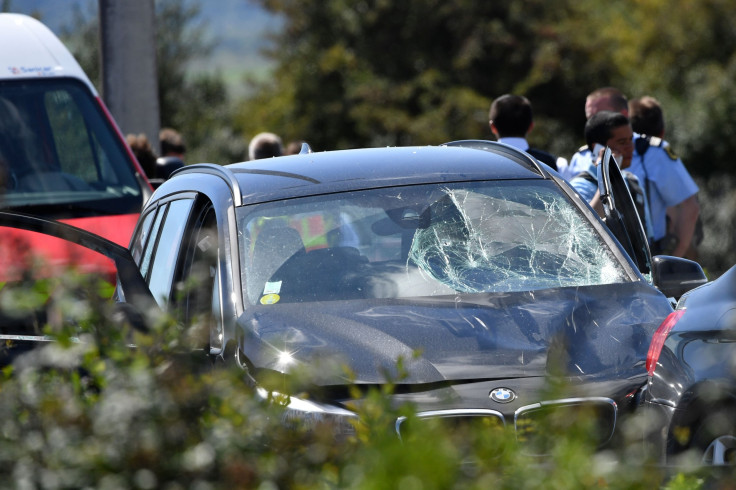 UPDATE: 9:45 p.m. EST — According to authorities and witnesses at the scene, the driver of the BMW which crashed into a storefront on Thursday, was paraplegic — which means he could not use his legs.
The driver reportedly told the police, the device he used to control his car malfunctioned and that is how he lost control of his BMW. A witness told New York Daily News the gas pedal of the BMW also got stuck before the crash.
Latest reports say the six pedestrians who were hit by the car, sustained non-life-threatening injuries, which contradicts earlier reports of two of the victims being seriously injured. All the victims received immediate medical assistance at the scene.
Another witness said there was at least one child among those hurt. However, neither the New York Police Department nor the New York Fire Department confirmed the ages of the victims.
Original story:
A BMW car ran over six people near Glenwood Road and Nostrand Avenue, Brooklyn, New York, on Thursday, leaving some of them seriously injured.
The incident occurred around 7:10 p.m. EST. A BMW — believed to have lost control — drove onto the pavement and into a storefront, local news outlet Pix 11 reported. Some of the reports say the car crashed through a group of stores in the area.
Two of the six victims have sustained serious injuries while the other four have received minor bruises. The condition of the car driver is not known.
It is not immediately clear how the car lost control, since it was equipped with hand brakes and other manual controls for driving.
People on social media were complaining about traffic building up in the area where the crash happened. "Serious accident in #Kings on Nostrand Ave NB south of Ave D, stopped traffic back to Flatbush Ave, delay of 15 mins #traffic," Total Traffic NYC tweeted.
This is a developing story.
© Copyright IBTimes 2023. All rights reserved.