Cara Delevingne and Michelle Rodriguez Show Affection While On Vacation In Mexico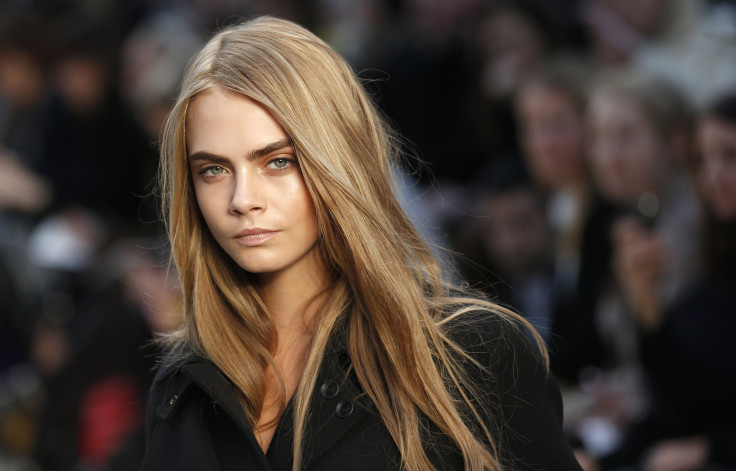 Cara Delevingne and Michelle Rodriguez could not take their hands off one another while on vacation in Mexico over the weekend. The two have reportedly been dating since February, and it appears to be going well.
While on the beach, Delevingne even went topless at one point while taking a dip in the ocean. (View photos here.) This comes weeks after reports emerged that Rodriguez and Delevingne are ready for a baby. The 35-year-old actress allegedly wants to start a family with the young supermodel, who is 14 years her junior.
"So now Cara might be younger than her, but she honestly thinks this is 'the one.' Just before she met Cara, she was talking about wanting a family within the next couple of years. She really wants a baby and wants one soon and now that she has found Cara, she thinks this could finally be the time to chase that dream," a friend of the actress tells DailyMail.
A month after looking quite cozy with one another at a Knicks game in New York, reports confirmed that the two are an item. The pair made headlines while courtside, sharing kisses and snapping photos together. Since then, they have been seen out in public together quite often.
According to The Mirror, Rodriguez and Delevingne were set up by mutual friends, and are now splitting their time between London and California. A source says, "It's still really fresh and exciting for both of them. They're really happy and loved-up, and spending as much time together as possible.
In October, after years of speculation about her sexuality, Rodriguez confirmed she is bisexual. "I've never walked the carpet with anyone, so they wonder: What does she do with her vagina?" she told Entertainment Weekly about the speculation. "Plus, I play a butchy girl all the time, so they assume I'm a lesbo. I've gone both ways. I do as I please," she explains. "I am too f---ing curious to sit here and not try when I can. Men are intriguing. So are chicks."
Rodriguez, 35, said about her relationship with the 21-year-old, "It's going really well. She's so cool. When we started hanging out, I just thought she was awesome, and we have the best time together. She's hard though. You wouldn't want to mess with her in a fight."
© Copyright IBTimes 2023. All rights reserved.