Cara Delevingne Strips Down For YSL Commercial One Month After Announcing Her Decision To Quit Modeling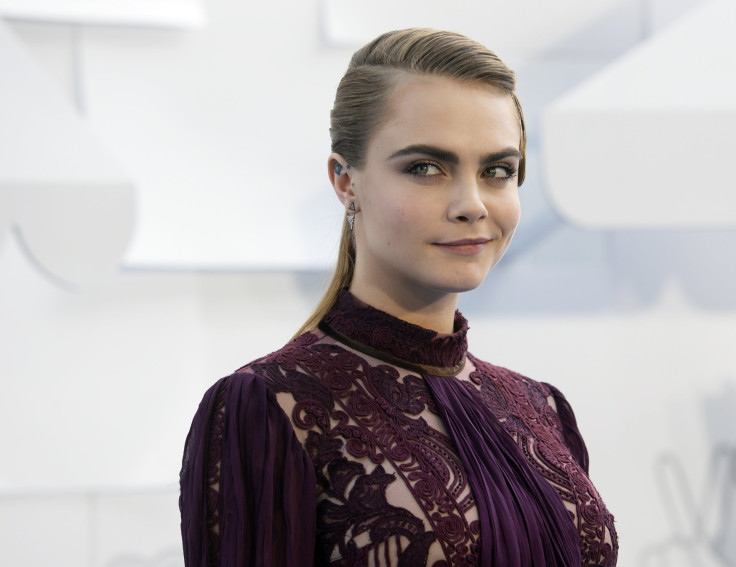 Supermodel Cara Delevingne might have recently announced her decision to quit the modeling world but her latest commercial for Yves Saint Laurent's (YSL) Rouge Pur Couture lipstick proves that she is here to stay.
The new video commercial shows the "Paper Town" actress walk confidently in a room, wearing a black pant suit. She opens up a cupboard to find a Yves Saint Laurent lipstick inside it. As the actress sits down on a sofa to apply coats of bright red lipstick, her clothes disappear one by one, until she is left wearing nothing but lipstick and her sexy black pumps.
The naked advertisement, called The Rouge That Dresses Me, comes as a bit of shocker as the 23-year-old model recently told The Times that she has decided to leave her modeling career because the work made her feel victimized and "hollow." She talked particularly about how she was forced to pose naked in the initial stages of her career.
"I am a bit of a feminist and it makes me feel sick," Delevingne said at the time. "It's horrible and it's disgusting… [these are] young girls. You start when you are really young and you do, you get subjected to... not great stuff."
While talking about the prevalence of sexual harassment in the industry, the former Victoria's Secret Angel declared that she is "not doing fashion work any more." Delevingne also talked about the time she developed a skin condition called psoriasis and how she was treated as a "leprosy patient."
Delevingne, who started her career at the age of 9, went on to say that modeling actually made her feel old for her age. "Modeling just made me feel a bit hollow after a while. It didn't make me grow at all as a human being. And I kind of forgot how young I was … I felt so old."
Source: YouTube.com/YSL Beauty
© Copyright IBTimes 2023. All rights reserved.