Cara Delevingne's Behavior Compared To Her Mom's Past Addiction Issues: Report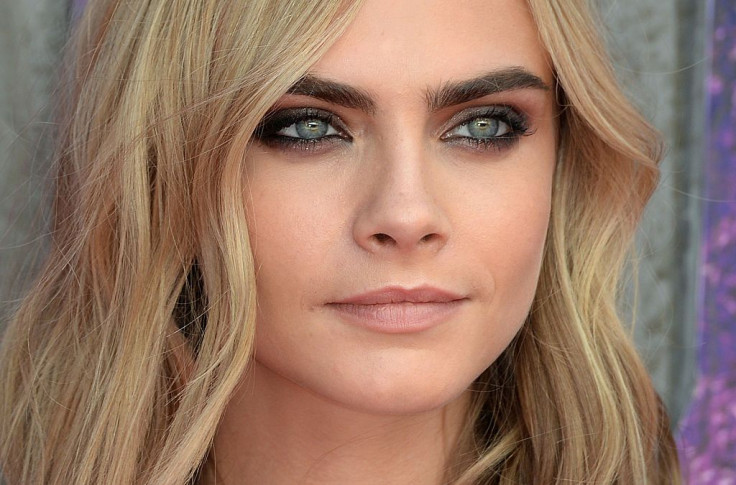 KEY POINTS
Cara Delevingne's friends and family are reportedly "planning to stage an intervention" after her concerning airport photos surfaced
The model's recent behavior was linked to an alleged ongoing substance abuse issue
Delevingne's "downward spiral" allegedly echoes the painful trials of her mother Pandora, a former heroin addict
Concerns over Cara Delevingne's well-being reportedly continue to rise despite her recent appearance in Paris to kick off the new capsule collection she created with the late Karl Lagerfeld's iconic fashion house.
On Tuesday, Delevingne looked all glammed up at a party for her Cara Loves Karl Paris collection during Paris Fashion Week, which came around three weeks after she was caught by paparazzi walking around erratically at a California airport on Sept. 5 while shoeless and disheveled, reportedly arriving two hours late for her flight on Jay-Z's private plane.
The 30-year-old model's behavior was linked by unnamed insiders speaking to the New York Post to an alleged ongoing substance abuse issue, which is said to have stemmed from her mother, Pandora, 63.
"A doctor friend told me they're planning to stage an intervention," a London-based fashion and modeling insider, who was not named, told the New York Post. International Business Times could not independently verify the claim.
The insider went on to claim, "Everyone knows her mother abused substances for years. Her mother is lucky to be alive. Cara spent her whole life being around drugs. She comes from a very troubled family."
Delevingne's mother is a former heroin addict who was diagnosed as bipolar and struggled with drug abuse throughout her daughter's childhood, according to the outlet.
Delevingne has not confirmed if she is currently battling addiction. The model admitted to using drugs in the past in a 2015 interview with the New York Times but made it clear that she was "far away from drugs" at the time of the interview.
However, the New York Post claimed that Delevingne's "downward spiral" echoes her mother Pandora's past.
The "Paper Towns" star appeared drunk at a party in New York in March. She also raised eyebrows when she trolled Megan Thee Stallion during the Billboard Music Awards' red carpet event in May, tossing the rapper's dress in the air while photobombing her.
Another time, the former Victoria's Secret model was seen in the "high roller" area during the Burning Man festival over Labor Day, an unnamed source told the New York Post.
"It's a group that does a lot of drugs and waits to see the sunrise and then sleep all day in the RVs," the "longtime Burner" claimed. "They kind of go for the dance and the rave culture more than the participation. We call them the plug and play camps. You fly in, your RV is waiting for you but you're not really part of the community."
The Burning Man source added that the heat and dust this year were punishing and that they were "all feral" by the time the event ended.
"It wouldn't have been a good place to go this year for someone with mental health issues," the source told the outlet.
Shortly after Delevingne left Burning Man, she was photographed looking unkempt and smoking while taking drops of liquid from a small pipe inside a car in a West Hollywood parking lot.
Delevingne's publicists declined to comment on the report when the New York Post reached out to them.
Last month, Delevingne's friend, Margot Robbie, was photographed looking distressed, hours after she reportedly visited the model's home.
Photos published by Daily Mail showed the "Barbie" star, 32, seemingly wiping away tears while en route to Los Angeles International Airport, four hours after Robbie was spotted leaving Delevingne's home in West Hollywood, California, according to the outlet.
Poppy Delevingne was also reportedly seen at her sister's home earlier that day.
It was unclear whether Cara was home during Robbie's and her sister's visits.
In July, Delevingne addressed the comments about her behavior at the 2022 Billboard Music Awards. She explained that Megan had invited her as her plus one to the event, and she was just being a supportive pal.
"I was living my best life, but people found it a bit odd. People find me a bit odd, but that's me. No shame," the model said during an appearance on "The Tonight Show Starring Jimmy Fallon." "I was hyping her up, being a hype woman. That's what I do, I was just really excited."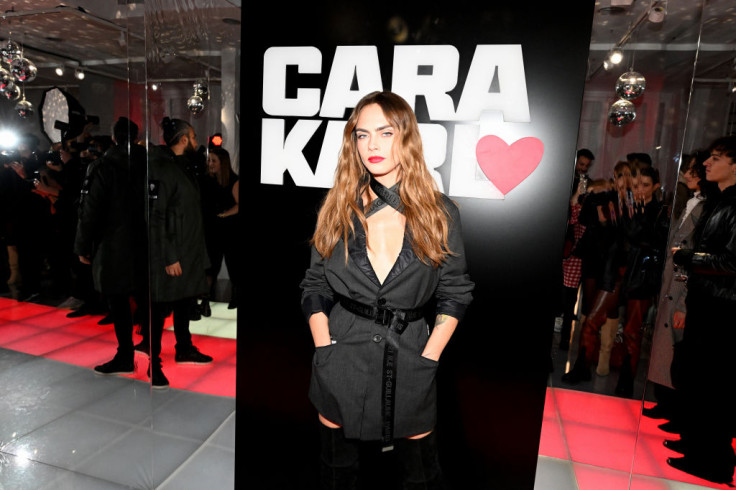 © Copyright IBTimes 2023. All rights reserved.