Harvey Weinstein Granted Right To Appeal By Court, Could Be Released From Prison On Bail: Report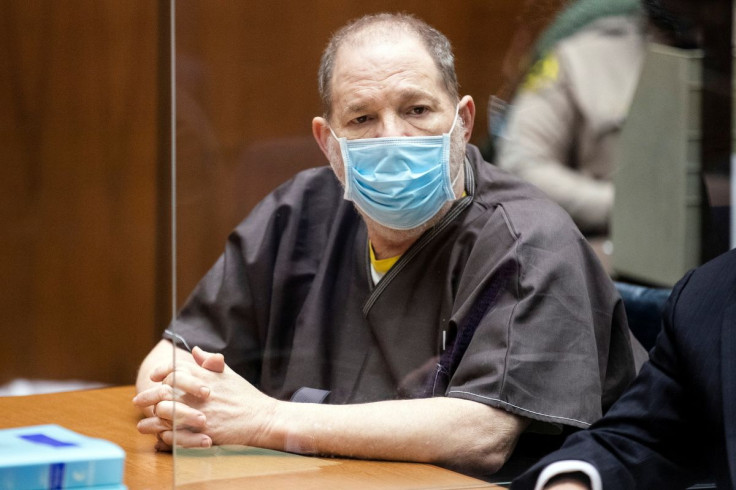 KEY POINTS
Harvey Weinstein was given a chance to argue if the judge made mistakes during his trial after his appeal was granted by the New York Court
Attorney Arthur L. Aidala, who represents Weinstein, said the appeal was about whether he got a fair trial or not
Aidala was hopeful that they could get a decision by late spring or early summer of 2023 and make Weinstein a free man by 2023 or 2024
Harvey Weinstein could be a free man soon after his motion for leave to appeal got granted by the State of New York Court of Appeals.
The disgraced movie mogul and convicted sex offender was granted the right to appeal two months after a denial for an appeal from the Appellate Division, First Department court in June. At the time, a five-judge panel found that trial judge James Burke's actions were appropriate and did not warrant overturning Weinstein's conviction, Page Six reported.
"Harvey lives to fight another day," Weinstein's lawyer Arthur L. Aidala, whose firm represents the Miramax co-founder, told Page Six following the recent progress.
Weinstein was given a 23-year sentence for rape and sexual abuse, and he will have another chance at arguing that the judge made mistakes.
"This isn't about whether [Weinstein] is innocent or guilty, but if he got a fair trial or not a fair trial. It's about whether the trial judge followed the law," Aidala continued.
According to Aidala, the judge allowed several witnesses to testify about actions that Weinstein "was never charged with any bad acts regarding those witnesses." He added that one juror had written a book about sexual predators and allegedly lied during jury selection.
The paperwork from both sides will be submitted early next year with oral arguments taking place next spring.
"We would hope we would get a decision in late spring [or] early summer of 2023," Aidala said, adding that the producer and catalyst for the #MeToo movement could "be a free man in 2023 or 2024."
Several celebrities came forward and accused Weinstein of allegedly trying to make sexual advances on them and getting back at them with their projects when they turned him down. Among the celebrities who made the allegations against him were Gwyneth Paltrow, Rose McGowan, Ashley Judd, Mira Sorvino, Salma Hayek, Asia Argento, Cara Delevingne, Lea Seydoux, Angelina Jolie and more, the BBC reported.
According to Judd, Weinstein asked her to go to his hotel room and made her believe it was a business meeting. However, he was allegedly in a bathrobe when she arrived and asked her if she could give him a massage or if she could watch him shower. She refused and claimed he got his revenge by damaging her career.
Hayek alleged that she also turned down Weinstein's repeated sexual advances while they filmed the 2002 film "Frida." His persuasion tactics reportedly included threats like "I will kill you, don't think I can't."
Meanwhile, Jolie claimed in an interview with The Guardian that she felt disrespected for the first time in the industry during her alleged encounter with Weinstein while promoting her book "Know Your Rights and Claim Them." She said she was able to escape and didn't want to derail her tome into stories about the convicted sex offender.
"But that was an abuse of rights? It was. It was beyond a pass, it was something I had to escape," she added.
Weinstein denied Jolie's allegation and dismissed it, saying it was "for more sales on Angie's BOOK," adding that "THERE WAS NEVER an assault, and NEVER an attempt to assault."
Weinstein was sentenced to 23 years in prison in March 2020 for rape and sexual assault.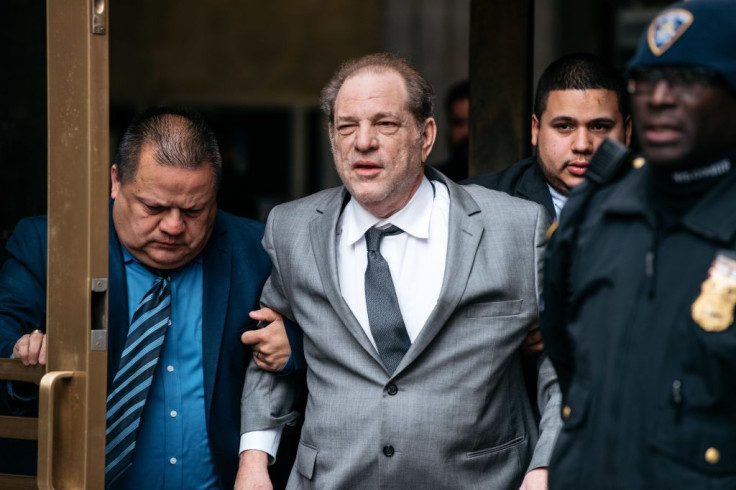 © Copyright IBTimes 2023. All rights reserved.