Carbon Emissions Cut In US By Slashing Coal, Warm Weather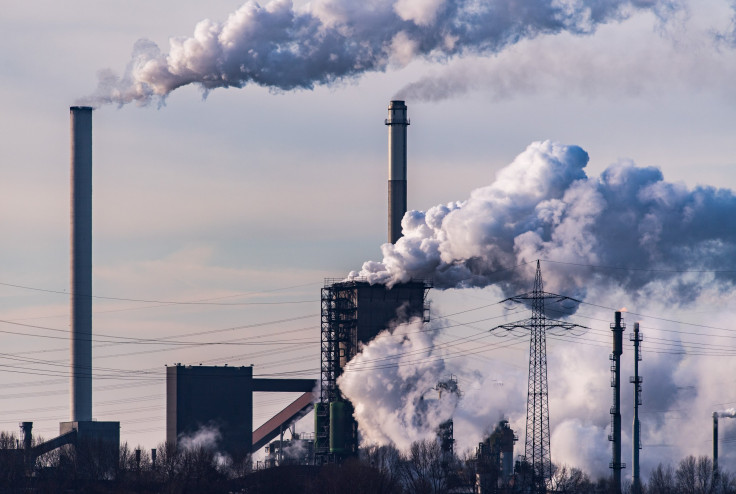 Less reliance on coal and above average temperatures led the United States to cut carbon emissions by 1.7 percent in 2016. The latest numbers follow a trend as emissions from the energy sector continued to decline. For instance, carbon emissions were 14 percent below levels recorded in 2005.
The drop in carbon emissions from the energy sector was largely due to slashed coal consumption, according to data released Monday by the U.S. Energy Information Administration. While oil and natural gas consumption both increased in 2016, coal consumption decreased significantly enough to lower emissions overall.
Read: China Slashes Carbon Emissions For Third Year In A Row
"A significant reduction in coal use for electricity generation was offset by increased generation from natural gas and renewable sources," the report stated. "Renewables do not emit CO2, and a shift towards natural gas from coal lowers CO2 because natural gas has lower emissions per unit of energy than coal and because natural gas generators typically use less energy than coal plants to generate each kilowatt-hour of electricity."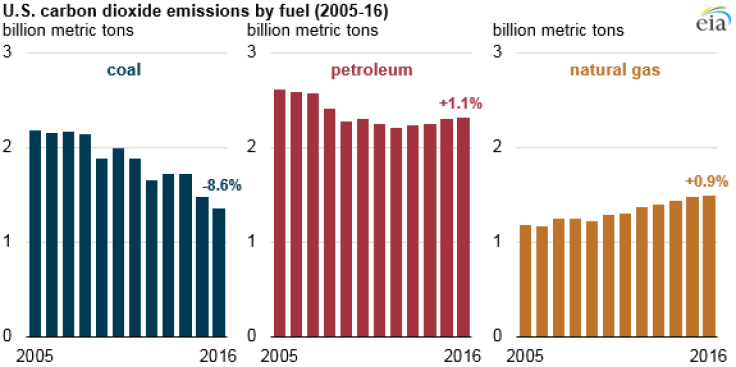 Warmer temperatures contributed to the decline in emissions as well. Because more energy is used for heating than cooling, an above average number of warm days meant less energy was expended on heating. As a whole, 2016 had approximately 10 percent fewer days that needed heating days than normal. The year saw the second fewest days that required heating since 1949.
Read: The Future Of The Paris Agreement Under President Trump
The U.S. is working to decrease carbon emissions as per the Paris Agreement, an international agreement ratified by 131 nations in 2016. The commitment aimed to reduce carbon emissions worldwide in an attempt to lower global temperatures and mitigate the effects of climate change. As part of the agreement, the U.S. pledged to cut emissions by 28 percent of its 2005 levels by 2025.
The U.S. isn't the only major greenhouse gas producing country that has chopped their carbon emissions in recent years. China reduced carbon emissions from its energy sector for the third year in a row in 2016, according to data released in February by the government. Coal use throughout the nation declined, while solar energy production doubled.
© Copyright IBTimes 2022. All rights reserved.
FOLLOW MORE IBT NEWS ON THE BELOW CHANNELS