'Carnival Row' Season 2: Orlando Bloom Does Marlon Brando Impression
Filming of "Carnival Row" Season 2 is currently in full swing. Cast member Orlando Bloom, who is reprising his role as Rycroft Philostrate, recently shared a behind-the-scenes picture from the production set.
The fans can expect some gritty action sequences in the next season. Bloom shared a behind-the-scenes picture from the production set on his Instagram page that shows makeup of an injury on his forehead. The actor jokingly wrote that he was doing his best Marlon Brando impression in the photograph.
Bloom previously shared a video of him having some fun with the prosthetics on the set of the TV series. The actor was not filming or in makeup at that time.
Meanwhile, the casting announcements of the TV series continue. Actor Jay Ali is the latest addition to the popular fantasy drama series, Deadline reported. The actor has joined the show as a regular, and he will be playing the role of a character called Kaine. The new character is a Faerie who is allied with the criminal gang known as Black Raven.
With this casting, Ali will be reuniting with showrunner Erik Olsen. Olsen took over Marc Guggenheim's role to helm "Carnival Row" Season 2. The show was renewed for a second season back in July, a month before its premiere.
Ali previously worked with Olsen on the "Daredevil" TV series. He has also worked on shows like "Bloomers" and "The Purge." He will now be working closely with Cara Delevinge, who plays the role of the Faerie Vignette Stonemoss.
The producers are yet to announce when "Carnival Row" Season 2 will be released. The cast members previously appeared in a video to tease some details about what the fans can expect to see next. Meanwhile, more details about the casting and the new characters are expected to surface online in the coming months.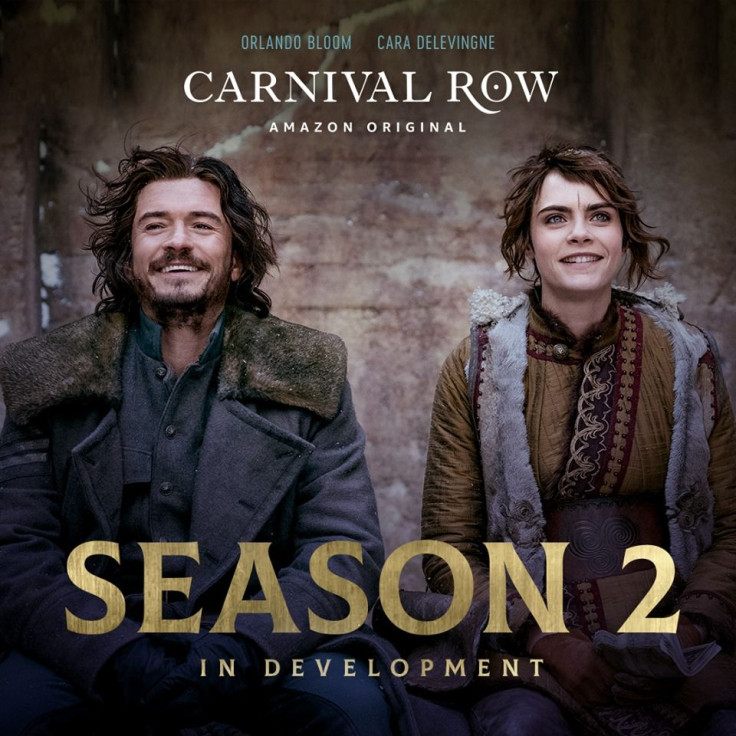 © Copyright IBTimes 2023. All rights reserved.