Carrie Underwood's New Song Opens NBC's 'Sunday Night Football' [VIDEO]
"Sunday Night Football" has some new music to go with the start of the NFL season. The Week 1 game between the New England Patriots and Arizona Cardinals was introduced by the latest theme song, performed by country singer Carrie Underwood.
Underwood's version of "Waiting All Day for Sunday Night" played at the beginning of each broadcast for the last three years, but it was replaced by "Oh, Sunday Night" during the 2016 season premiere. The song was created with the tune from the 2014 platinum hit "Something Bad," which featured Underwood and Miranda Lambert.
In June, the executive producer of both "Sunday Night Football" and "Thursday Night Football," Fred Gaudelli, told Rolling Stone that Underwood came up with the idea for the new song.
"When we got into the recording studio in Nashville, the song instantly came to life, and will be a dynamic addition to our show," Gaudelli said.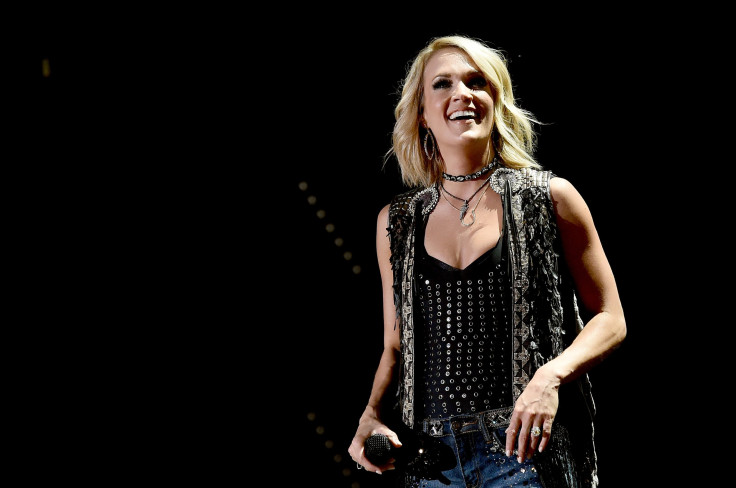 A portion of the lyrics will change each week to fit the Sunday night matchup, but most of the song will remain the same. The music video that accompanied the single featured NFL stars like Eli Manning, Clay Matthews and Antonio Brown that weren't part of Sunday's game. Patrick Peterson and Tyrann Mathieu, who played for the Cardinals on Sunday, made an appearance in the video as well.
Underwood took over for Faith Hill as the singer of the show's opening song in 2013. "Waiting All Day for Sunday Night" had been the theme since "Sunday Night Football" moved from ESPN to NBC in 2006. The old song was set to Joan Jett's "I Hate Myself for Loving You."
You can watch the video for the new theme song below:
© Copyright IBTimes 2023. All rights reserved.