Casey Anthony Found Hiding Out In Florida, Will Face Defamation Suit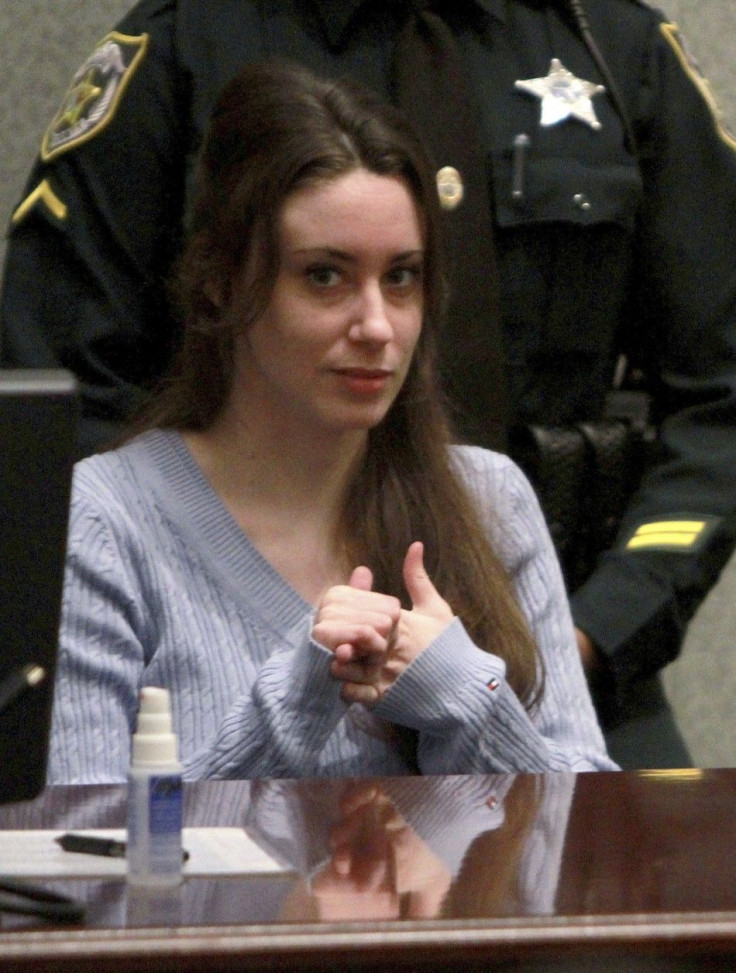 Casey Anthony has been found hiding out in Florida 10 months after she dropped out of the spotlight at the conclusion of her blockbuster trial, when she was acquitted of murdering her 2-year-old daughter Caylee.
It's more bad news for Casey Anthony, 26, as she now has to face a defamation suit stemming from her murder trial, which brought the harsh spotlight of the national media into her life and made her something of a pariah.
A woman by the name of Zenaida Gonzalez has filed a defamation lawsuit against Anthony, saying her good name was tarnished by Anthony's 2008 comments alleging that a babysitter named Zenaida Gonzalez had kidnapped Caylee before she was found dead, according to People magazine.
No such babysitter existed, but Gonzalez has alleged that Casey Anthony -- a stranger to her -- damaged her reputation and tarnished her good name.
Casey Anthony has been hiding out in Florida ever since the nation was shocked by her acquittal last year, hoping to avoid the media and the judgemental glares of the many who believe she was guilty.
But a judge recently ordered that her legal team had to reveal where she was living, and on Monday her lawyer, Cheney Mason, said he would accept the subpoena demanding her appearance at the defamation trial, according to WFTV. Rather than revealing where she lives, Mason accepted a deal that allows him to accept the subpoena on her behalf.
Our investigation team had her whereabouts pinned down, Gonzalez's attorney Matt Morgan told People. Their backs were against the wall, so her attorneys said that they would accept service on her behalf.
Casey Anthony's year term of probation for an unrelated a check fraud charge ends in September, and she had originally planned to leave the country at that point, but she will instead have to face the defamation case in Orlando, which will go to trial on Jan. 2, 2013.
Ms. Gonzalez is happy to hear that Casey Anthony finally will be held accountable just like everybody else, her attorney said, according to People.
© Copyright IBTimes 2023. All rights reserved.
FOLLOW MORE IBT NEWS ON THE BELOW CHANNELS