Casey Anthony Lawyer To Defend Ronnie Hyde In Decades-Old Teen Murder Case In Florida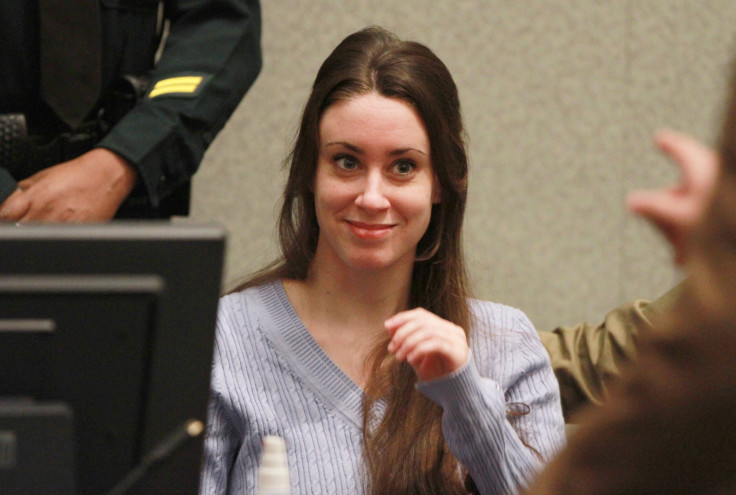 According to an old saying, March comes in like a lion and goes out like a lamb -- and that's certainly proven true in terms of Casey Anthony news.
The month kicked off with the Florida mom's first public interview since being acquitted of murdering her toddler daughter in 2011, and as March drew to close this week, one of Anthony's former attorneys made moves.
Read: Caylee's Death Possibly Accidental, But The Florida Mom Is 'The Only Person That Really Knows,' Judge Says
Ann Elizabeth Finnell, a lawyer in Jacksonville, Florida, took on another high-profile case in the Sunshine State Wednesday when she agreed to represent Ronnie Hyde, a psychologist recently arrested for killing a teenager in 1994, First Coast News reported. Finnell told News4Jax Thursday that Hyde "steadfastly maintains his innocence" in the formerly cold case.
Hyde was charged in connection with the death of Fred Laster, a 16-year-old who disappeared and whose body was found in the '90s. Hyde was the last person seen with Fred, but for decades the family had no answers about what happened to the teen. Last month, however, evidence including a flannel shirt, knives and mattress cover with blood on them linked the man to the murder, WJAX reported.
Hyde, 60, worked for years as a mental health counselor and youth pastor -- even after Fred's disappearance. After his March 7 arrest, he was also charged with 12 counts of child pornography.
"During the course of this homicide investigation, we determined that Hyde was a named subject in a previous international child exploitation case," FBI spokesman Charles Spencer told reporters, according to the Daily Beast. "We've also learned that through his various positions and jobs in the Jacksonville area, he had the potential for additional child victims, because he had access to children in multiple positions he held throughout the area."
Read: Nancy Grace Responds To Casey Anthony's New Interview, Slams 'Tot Mom' Over Caylee's Death
Hyde reportedly retained Finnell's firm this week.
His case won't be her first big one, given her history with Anthony -- whom she once called "a great mother." Finnell also worked with Brenton Butler, the wrongfully accused subject of an Oscar-winning documentary.
© Copyright IBTimes 2023. All rights reserved.