Casey Nocket Identified As Prime Suspect In 'Creepytings' National Parks Vandalism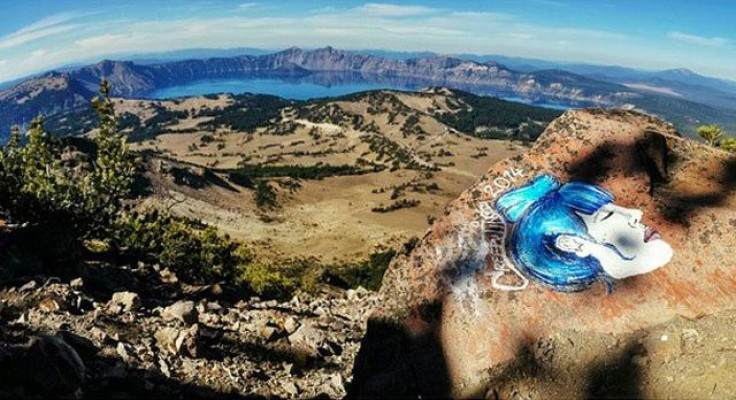 A 21-year-old woman from New York state has been identified as the main suspect behind incidents of vandalism at several national parks in the Western United States.
A statement from the National Parks Service, or NPS, identified Casey Nocket as the primary suspect in vandalism cases at eight national parks. Nocket has not been charged with any offense, and is cooperating with authorities, according to a report from Oregon's KOIN.
"Investigators continue to collect evidence of the crimes, conduct interviews, and are consulting with the U.S. Attorney's Office about potential charges. We ask the public to exercise patience and allow due process to take its course as the investigation moves forward," NPS said.
Nocket is believed to have painted images bearing the graffiti tag "Creepytings" at protected sites in Yosemite National Park, Death Valley National Park and Joshua Tree National Park in California; Rocky Mountain National Park and Colorado National Monument in Colorado; Crater Lake National Park in Oregon; and Zion National Park and Canyonlands National Park in Utah, according to CNN.
A person believed to be Nocket shared photographs of her work on social media, including on a now seemingly deactivated Instagram account.
Her alleged efforts however, met with widespread opprobrium online. An editorial in the Fresno Bee called for authorities to "throw the book" at the person responsible, and an article in The Guardian described the graffiti as "a narcissistic crime against us all."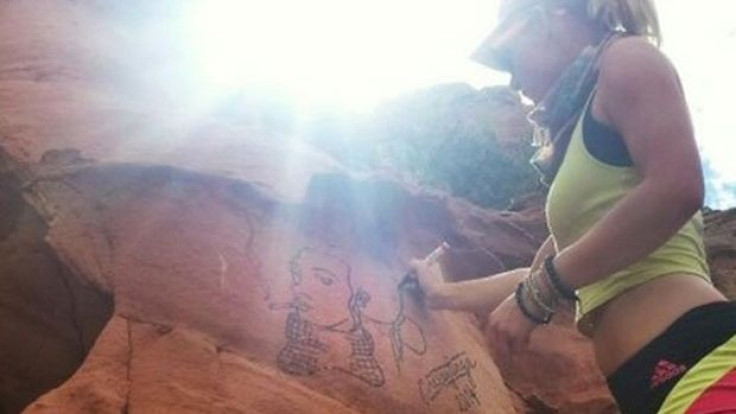 A Tumblr blog that is believed to have been maintained at one time by Nocket has apparently been taken over by another blogger, and lists a slew of negative commentary sent in by online readers.
Blogger Casey Schriner at Modern Hiker has been covering the story extensively and showed an image capture of an online conversation on Creepytings' Instagram account, where a commenter asks if her images were created with paint or chalk. The painter replies that they use acrylic, adding: "I know, I'm a bad person."
The graffiti first rose to prominence after blogger Rebecca Sowards-Emmerd posted pictures online of the graffiti she had encountered in national parks, sparking an investigation by authorities at Yosemite.
Vandalism is typically a misdemeanor punishable by up to a $5,000 fine and a year in prison. Vandalism in national parks, however, can be a felony if the damage is extensive or occurs in specially protected places, according to the Associated Press.
© Copyright IBTimes 2023. All rights reserved.