Cash Me Outside Girl Update: Danielle Bregoli Stars In Music Video, Teams Up With Instagram Stars And More As She Profits On Viral Catchphrase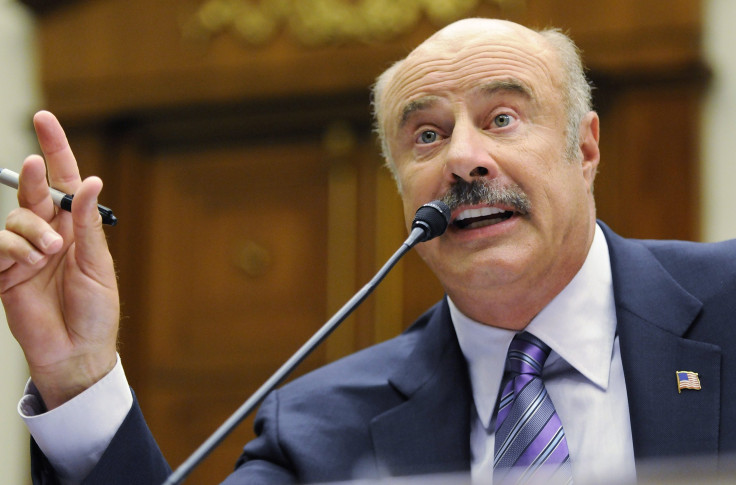 It looks like the "cash me outside" Dr. Phil guest Danielle Bregoli is cashing in on her new catchphrase. Bregoli, who threatened the audience of Dr. Phil during her appearance as a guest on the show by telling them to "cash me outside, how bow dah" went viral when a video of the young girl telling off the audience caught wind on the Internet and the new star is not shying away from the spotlight.
The 13-year-old already has more than 3.7 million followers on Instagram and has started promoting merchandise with her catchphrase through a collaboration with another account called "pizzaslime." The merchandise is being sold through a Shopify account and featured shirts, hoodies, blankets, totes and puzzles branding her catchphrase, "cash me outside."
Bregoli has also promoted GoldTeethGod – a website selling pendants, bracelets, rings and grillz – through her account and was featured in a video skit with Instagram stars Lele Pons and Anwar Jibawi, who have over 17 million followers on the social media platform combined. Instagram promotions and skits that link to YouTube videos can create profits for influencers with large followings. Brand deals to advertise on the app can lead to large earnings while high volumes of views on YouTube generate profit by the click.
It doesn't just stop at Instagram: Bregoli was also featured in a music video dropped by Kodak Black on World Star Hip Hip for his song "Everything 1K" Thursday, with the video hitting over 2.5 million views in one day. The film played clips of the 13-year-old lip-synching while sitting on a Rolls-Royce and wearing her "cash me outside" merchandise.
While the Internet is eating up the memes and catchphrases, not all has boded well for Bregoli since her rise to fame: the star was reportedly banned for life by Spirit Airlines after getting into an altercation with a woman on the plane. The Internet star is scheduled to appear back on Dr. Phil for an episode Friday with her mom to check up on her boisterous behavior, but this time with no audience.
© Copyright IBTimes 2023. All rights reserved.
FOLLOW MORE IBT NEWS ON THE BELOW CHANNELS