Cee Lo Green Turns More Than Chairs: 'The Voice' Singer Charged With Supplying Ecstasy To Woman In Downtown LA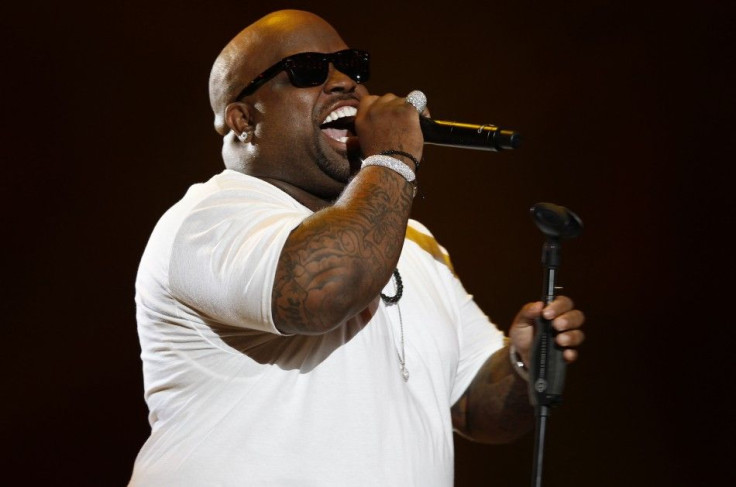 Cee Lo Green, the singer and mentor on NBC's "The Voice," was charged Monday with one felony count of furnishing a controlled substance, Ecstasy, to an unidentified woman. According to People, the incident occurred in July 2012. Green, whose real name is Thomas DeCarlo Callaway, was accused of slipping the 33-year-old woman the drug while the two were dining at a downtown Los Angeles restaurant.
Jane Robinson, a spokeswoman for the Los Angeles County district attorney, said, "The two later went back to the woman's hotel. Prosecutors declined to file a charge of rape of intoxicated person, citing insufficient evidence." During the arraignment held Monday, Green's attorney said he would post $30,000 bail and be willing to be booked by the LAPD within 24 hours, although he was given seven days to do so.
Should "The Voice" star be convicted, he faces up to four years in state prison. Green recently made his return to NBC's "The Voice" after a season's hiatus. The five-time Grammy winner took the fourth season of the show off to work on his music career and personal matters. "The Voice" coach Christina Aguilera followed suit by taking the season off to do the same.
Replacing Aguilera and Green for the fourth season were Latin pop star Shakira and R&B crooner Usher Raymond. "The Voice" is now in its fifth season with Green and Aguilera back in the mix. "The Voice" airs Mondays and Tuesday at 8 p.m. on NBC.
© Copyright IBTimes 2023. All rights reserved.