Celebrities Opening Up About Mental Health Inspire Common People, Experts Say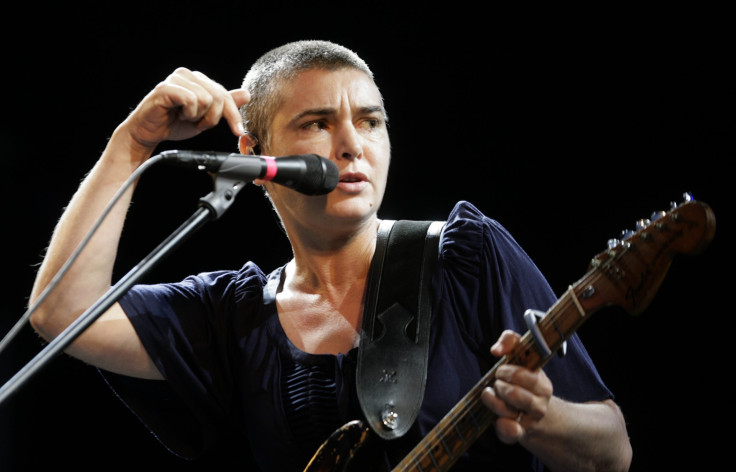 More and more celebrities are breaking the stigma attached to mental health by opening about their own struggle. Earlier this month, Irish pop star Sinead O'Connor posted a video on Facebook where she made a confession about having suicidal thoughts.
She said in the video: "The stigma doesn't give a sh*t who you are … I'm one of millions."
Canadian singer and songwriter Justin Bieber opened up first about his battle against depression in 2015. In an interview with NME, he said he was so lonely that he could relate himself to the struggles of late singer Amy Winehouse, whose struggles with fame and addiction were shown in the movie "Amy."
In an Instagram post last year, he said he did not want to meet the paying fans after concerts at the cost of his mental health. The pop singer canceled over 14 concerts of his world in July tour so that he could heal his "mind, heart, and soul."
Over the years, several celebrities have knowingly or unknowingly sensitized the masses about the difficulties faced by the patients suffering from mental illness. Supermodel Kendall Jenner took to her app in January, saying, "Anxiety was a huge hurdle for me to deal with this past year (and security concerns didn't help), but I think I'm finally learning how to cope."
In December, Lady Gaga also spoke for the first time about coping with post-traumatic stress disorder. During a visit to a shelter for homeless LGBT youth in Harlem, New York City, she addressed a group of children saying she did not have similar issues as the children, however, she "[has] a mental illness and I struggle with that every day," E!Online reported.
Singer and actress Selena Gomez gave an inspiring speech about depression at the 2016 American Music Awards. She told her fans that they "do not have to stay broken," and that she too sought help when "she felt broken inside."
Mental health experts are of the view that such celebrities are helping the common people by sharing their own stories. Dr. Parul Jain, Assistant Professor of Journalism at the E.W. Scripps School of Journalism Scripps College of Communication, told Daily Mail Online that fans get inspired when stars come forward and speak up about their anxieties.
"Mental health is stigmatized and people feel discouraged to talk about it and about the difficulties they are facing." Jain referred to the example of Indian actress Deepika Padukone, who openly spoke about suffering from depression during a television interview in 2015.
"I found that there was a strong correlation between people who knew and were fans of this actress and their desire to seek help for things like depression. Even though people don't actually know these celebrities, they feel like a friend or like a friendly face, and help people feel empowered to get help," Jain said.
"I think it's unbelievably empowering," Dr. Harris Stratyner, associate clinical professor of psychiatry at the Icahn School of Medicine at Mount Sinai Medical Center in New York City, was quoted as saying by E!Online in a report published in December.
"When it comes to things like psychiatric illness and substance abuse, there's a stigma that's attached...When a celebrity who is respected comes out and reveals it, it's very empowering—particularly to young men and women—but to people of all ages."
Dr. Drew Pinsky, board-certified internist and self-described "addiction-ologist," also told the publication that when celebrities go public with their mental health issues, it detaches the stigma attached to the issue from the minds of ordinary people.
Dr. Amitha Kalaichandran, M.D., a resident physician in pediatrics and a health journalist, Toronto, Canada, wrote an article for Fox News where she explained how the adolescents were drawing inspiration from such celebrities. She wrote about a teenager who she interviewed in Northern Canada for a story on youth mental health. The teenager said she was a fan of Jenner, who was a few years elder to her. As the teenager described the common traits between her and Jenner, she also listed mental health challenges.
The teen said: "Another thing I have in common with Kendall is that she talks about her anxiety, and I have anxiety too."
According to the National Institute of Mental Health, 12.5 percent of adolescents in the age group of 12 to 17 in the U.S. had at least one major depressive outbreak in 2015. Also, 25 percent of teens aged 13 to 18 had a possibility of lifetime prevalence of anxiety or a related disorder.
© Copyright IBTimes 2023. All rights reserved.