Celebrities On Snapchat 2015: 44 Usernames To Follow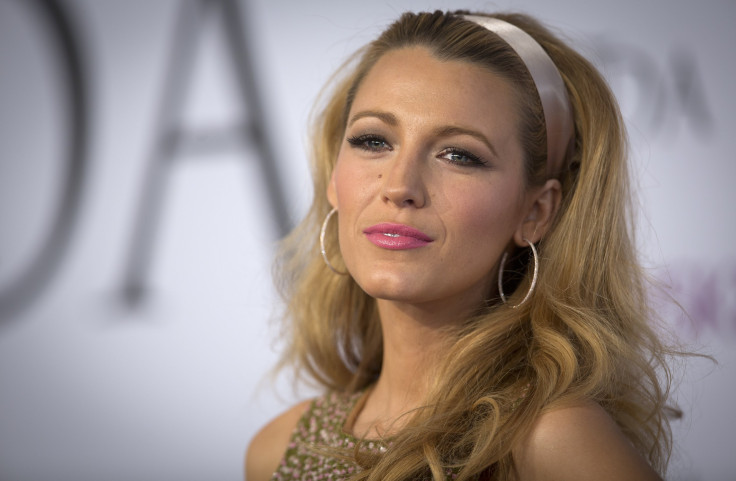 Since it's creation in 2011, Snapchat has exploded in popularity. The app, which allows users to share videos, photos and messages with the promise that within seconds they'll disappear into cyberspace never to be seen again, has drawn in close to 200 million users in the last four years. While a majority of Snapchatters are average Joes sharing NSFW selfies, food pictures or videos from their night out, more and more celebrities are hopping on the wave every day.
Celebs like Jared Leto, Kylie Jenner and many more have taken to the app to give followers a glimpse into their everyday lives and even occasionally share exclusive tidbits about upcoming ventures. Here's a list of a few famous folks, television networks and more to follow on Snapchat.
1. Blake Lively
Username: LivelyBK
2. Chris Brown
Username: BPChrisBrown
3. Jared Leto
Username: JaredLeto
4. Kylie Jenner
Username: KylizzleMyNizzl
5. GiGi Hadid
Username: DoubleGiForce
6. Miley Cyrus
Username: MileyCyrus
7. Wale
Username: Waleebm
8. Bella Thorne
Username: BellaThorneDAB
9. Cody Simpson
Username: AussieMuso
10. Rihanna
Username: Rihanna
11. Mack Wilds
Username: MackWilds
12. Brody Jenner
Username: NextJenneration
13. Vic Mensa
Username: VicSaveMoney
14. Danny Brown
Username: xDannyBrownx
15. Tyler The Creator
Username: ToiletBoy
16. SchoolBoy Q
Username: HoovaQ
17. Waka Flocka Flame
Username: WakaFlockaveli
18. Selena Gomez
Username: SelenaGomez
19. "Girls" (HBO)
Username: GirlsHBO
20. MTV
Username: MTV
21. "Late Night With Jimmy Fallon"
Username: FallonTonight
22. "Good Morning America"
Username: GMA
23. Ryan Seacrest
Username: RyanSeacrest
24. Chance The Rapper
Username: ChanceTheRapper
25. Shay Mitchell
Username: OfficialShayM
26. Tyga
Username: LamboLuxury
27. Arnold Schwarzenegger
Username: ArnoldSchnitzel
28. Kevin Jonas
Username: KevinJonasii
29. Nev Schulman
Username: NevSchulman
30. Diplo
Username: Diplo3000
31. New England Patriots
Username: Patriots
32. New York Jets
Username: OfficialNYJets
33. Seattle Seahawks
Username: Seahawks
34. Jack Johnson
Username: JaackJohnson02
35. Luke Bryan
Username: LukeBryanSnaps
35. Catt Sadler
Username: CattSadler
36. Victoria's Secret Pink
Username: VSPink
37. Taco Bell
Username: TacoBell
38. Karmaloop
Username: Karmaloop.com
39. GrubHub
Username: GrubHub
40. Rebecca Minkoff
Username: RebeccaMinkoff
41. The Hundreds
Username: BobbyHundreds
42. Leandra Medine, Man Repeller
Username: Man_Repeller
43. DJ Hannah Bronfman
Username: HannahBGood
44. Sophia Amoruso, Nasty Gal CEO
Username: SophiaAmoruso
© Copyright IBTimes 2023. All rights reserved.