Snapchat Hires CNN's Top Political Reporter Peter Hamby As Head Of News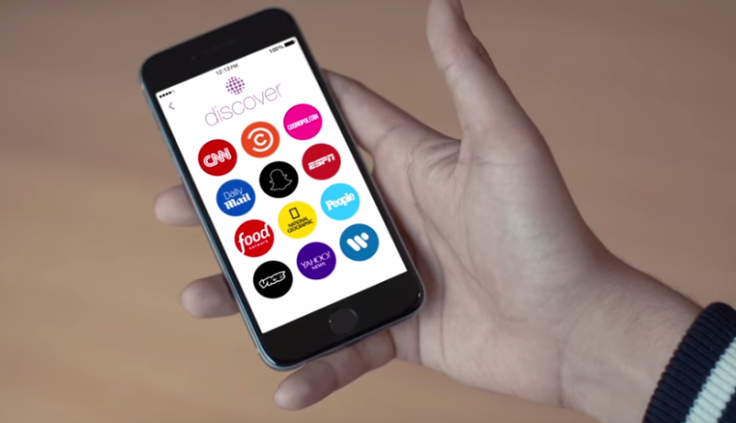 What was once a simple one-to-one messaging app has quickly become a growing media company. Snapchat has hired Peter Hamby, CNN national political reporter, as its first head of news.
Hamby confirmed the appointment with a Snapchat photo of himself and his former boss Wolf Blitzer, which he later posted to Twitter.
Hamby declined to comment to Politico on the specifics of his role, but he is said to be focused on bringing "credible news content" to Snapchat. Snapchat has been expanding its app as a news source through its Discover network, an area of the app where media companies can create daily content. The company launched the network in January 2015 with more than a dozen partners, including CNN, National Geographic and Vice.
A section of the app also includes Snapchat Stories, where users can submit their own photos and videos and content is curated by Snapchat staff. These feeds have included live events such as the Coachella music festival and the Macy's Thanksgiving Day Parade. It is unclear what part of the company Hamby will be focused on. Snapchat declined additional comment.
Recently, Snapchat has been locking down new partnerships on its Discover network. The network has impressed some of the biggest media companies, including iHeartMedia, where Snapchat's CEO Evan Spiegel was recently spotted.
Hamby has worked for CNN since 2005. He served as a producer for "The Situation Room with Wolf Blitzer" before becoming a national political reporter. In a company memo obtained by Politico, CNN Senior Vice President Sam Feist and Politics Digital Editor Rachel Smolkin hailed Hamby's engagement with social media. "He was an early adopter of Twitter in campaign reporting and quickly became one of CNN's go-to people in the brave new world of social media," she wrote.
Within his new role at Snapchat, Hamby will continue working with CNN as a contributor through 2016. Other journalists, including the New York Times' Nicholas Kristof, expressed enthusiasm via Twitter on Hamby's move.
Launched in 2011, Snapchat has quickly become a widespread messaging app and now a larger media company. It was latest rumored to be valued at $19 billion.
© Copyright IBTimes 2023. All rights reserved.