'Celebrity Apprentice' Host Arnold Schwarzenegger On Replacing Donald Trump: 'It's Great To Go From This To Politics'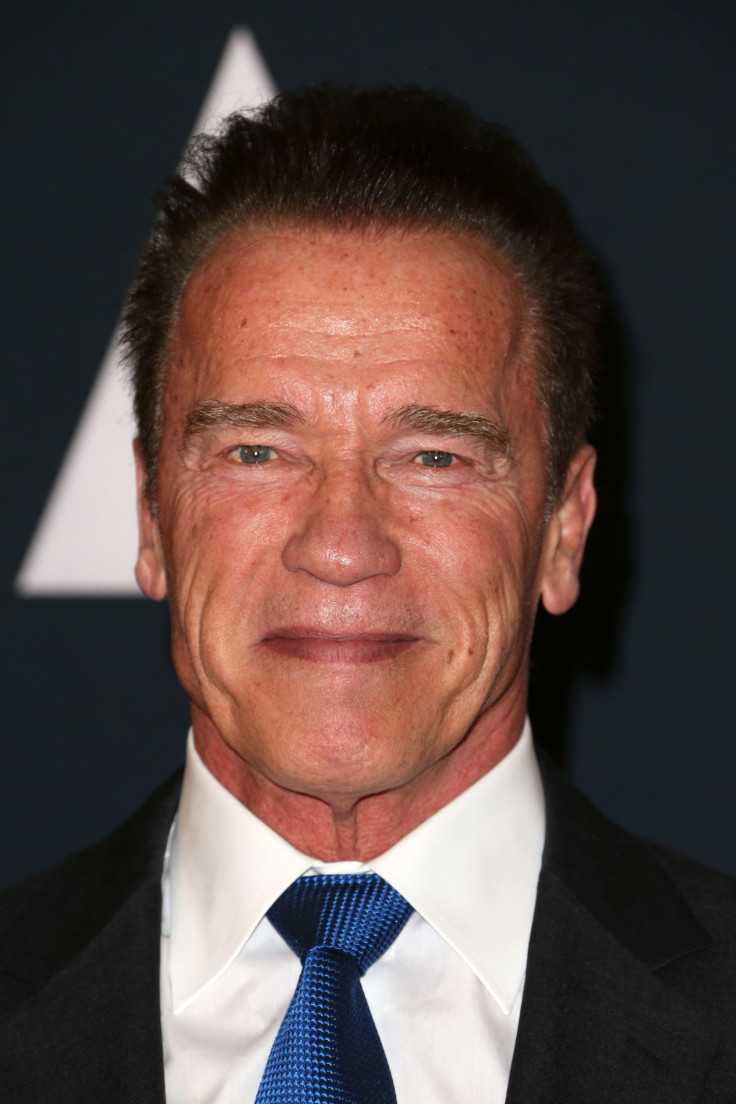 If you compare Arnold Schwarzenegger's career to Donald Trump's, you will realize that they have gone in the opposite directions. While Trump moved from hosting a reality TV series to becoming the President of the United States of America, 68-year-old Schwarzenegger went from becoming the Governor of California to becoming the host of "Celebrity Apprentice."
What does the "Terminator" actor feel about his move from politics to host while his predecessor took the opposite route? "I've been governor twice in California, and now to go and go to this is terrific for me. And for him, it's great to go from this to politics," Schwarzenegger told Entertainment Tonight. "The bottom line is, the country, America, where do you have the possibilities to do that many things? Only in America."
The "Escape Plan" actor will host Season 15 of the hit reality series, titled "The New Celebrity Apprentice" which was previously hosted by businessman and President-elect Trump.
"I'm 68 years old and this is a whole new challenge -- something that I've never done before, so this is really wonderful," Schwarzenegger told the website. "And I think with the characters that they've picked there will be major drama."
The "Celebrity Apprentice" 2016 cast list includes Nicole "Snooki" Polizzi, Kyle Richards, Boy George, Laila Ali, Brooke Burke-Charvet, Eric Dickerson, Matt Iseman, Carrie Keagan, Carson Kressley, Lisa Leslie, Jon Lovitz, Vince Neil, Chael Sonnen, Porsha Williams, Ricky Williams and Carnie Wilson.
Snookie isn't going to be seen going to clubs and getting drunk. The reality star said, "I'm not going to the club anymore and getting wasted, I'm home with my kids, and I love my life now," she said. "The brand is still Snooki, but as a mom I'm Nicole."
Meanwhile, the "Real Housewives Of Beverly Hills" star Kyle Richards thinks she has an advantage over the contestants since she was born and raised in Los Angeles.
On the other hand, 1980s icon Geroge wonders whether he is a team player.
"The New Celebrity Apprentice" premieres on Jan. 2 at 8 p.m. EST on NBC.
© Copyright IBTimes 2023. All rights reserved.