'Celebrity Apprentice' 2016 Cast Member Snooki Reveals Details About Host Arnold Schwarzenegger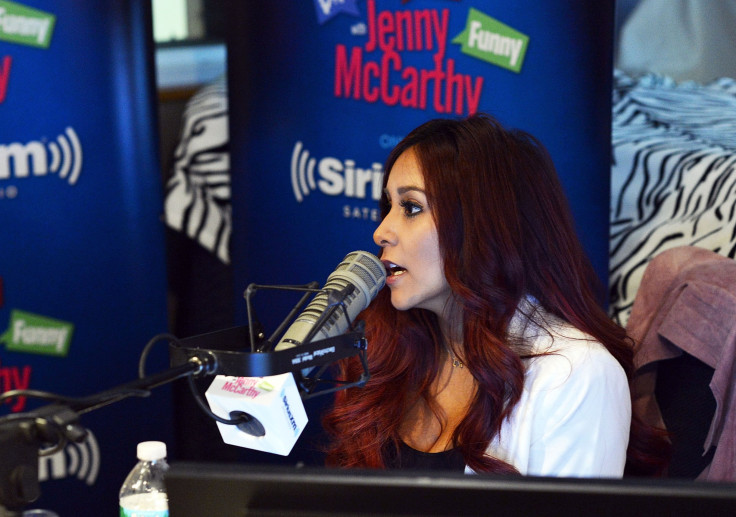 Although it's gone through the ringer this year, NBC's "Celebrity Apprentice" simply cannot be stopped. Not only will it return to the network later in 2016, but it will do so with a new host, new venue and a new crop of D-list celebrities vying for a chance to raise money for their charity and be crowned the Apprentice.
Among the 16 celebrities making their way to the boardroom in Season 15 (Season 8 as a celebrity-only show) is former "Jersey Shore" star Nicole "Snooki" Polizzi. While NBC is requiring most of its cast to remain quiet about what to expect from the semi-rebooted show's return, the 28-year-old reality TV star was willing to share some minor details.
After NBC was forced to give presidential candidate Donald Trump the boot after some comments he made at the onset of his campaign, the peacock network remained determined not to throw the baby out with the bath water and to keep "Celebrity Apprentice" alive. In order to do that, it leaned on the talents of action movie star and former California Gov. Arnold Schwarzenegger. With all eyes on the "Terminator" actor as he leads the show for the first time from Los Angeles, People asked Snooki what to expect from the new host. Apparently, the notoriously tough action star may end up presenting a lighter side to the show than his predecessor.
"Honestly, I was so surprised meeting him because he was so down to earth," Polizzi says in the video below. "You're thinking 'Arnold Schwarzenegger, he's going to be like God,' but he was so nice. He was talking to everybody and leaving the set with a cigar in his mouth and saying, 'Good job, guys.'"
When asked what it was like to work so closely with him, Polizzi shared a story about the moment they met, as Schwarzenegger joked that she reminded him of his "Twins" co-star Danny DeVito, likely because of her notoriously small stature. Still, the actress wasn't offended, telling the outlet that it became their own little inside joke, causing her to believe she was his favorite.
As noted by In Touch Weekly, "Celebrity Apprentice" isn't the only project that's currently occupying Snooki's time. After marrying Jionni LaValle in 2014, the couple started raising their two children and are participating in the FYI reality series" Nicole & Jionni's Shore Flip."
The 2016 season of "Celebrity Apprentice" will premiere later this year.
© Copyright IBTimes 2023. All rights reserved.
FOLLOW MORE IBT NEWS ON THE BELOW CHANNELS