Celebrity Deaths Of 2014: A List Of Icons, Legends, and Stars Who Passed Away This Year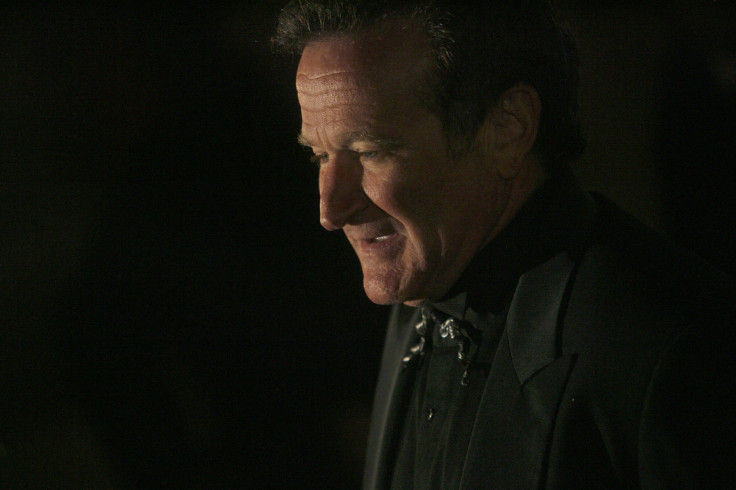 With 2014 coming to a close, people will be making their New Year's resolutions and looking ahead to the promise of 2015. However, the end of 2014 is also a time to remember and reflect. This year, unfortunately, the world saw the loss of many iconic and inspiring people , including artists, activists, athletes and political figures.
Here is a list of notable celebrity deaths in 2014 listed by date:
Pete Seeger, 94 -- The iconic folk-singer died at his home in New York City Jan. 27.
Phillip Seymour Hoffman, 46 -- The Oscar-winning actor died of a drug overdose in New York City on Feb. 2.
Shirley Temple, 85 -- The iconic child-star and ambassador to Czechoslovakia died at her home in Woodside, California, Feb. 10.
Sid Caesar, 91 -- The Emmy-award winning comedic actor died at his home in Beverly Hills, California, Feb. 12.
Harold Ramis, 69 -- The acclaimed writer/director behind "Caddyshack" and "Groundhog Day" died of complications from autoimmune inflammatory vasculitis at his home in Chicago Feb. 24.
L'Wren Scott, 49 -- The model, fashion designer and longtime girlfriend of musician Mick Jagger was found dead of an apparent suicide in her Manhattan apartment March 17.
Peaches Geldof, 25 -- The journalist and daughter of musician Bob Geldof died of a heroin overdose in Wrotham, Kent, England, in early April.
Maya Angelou, 86 -- The iconic poet died at her home in Winston-Salem, North Carolina, May 28.
Ruby Dee, 91 -- The Oscar-winning actress died at her home in New Rochelle, New York, June 11.
Casey Kasem, 82 -- The "American Top 40" radio host and DJ died after a battle with Parkinson's disease in Gig Harbor, Washington, June 15.
Tommy Ramone, 65 -- The drummer of the classic punk rock band The Ramones died at his home in Queens, New York, July 11 after a battle with cancer.
Elaine Stritch, 89 -- The Tony-award winning Broadway actress died at her home in Birmingham, Michigan, July 17.
James Garner, 86 -- The prolific, Oscar-nominated actor died at his Los Angeles home from acute myocardial infarction July 19.
Robin Williams, 63 -- The riotous comedian and Oscar-winning actor committed suicide at his Paradise Cay, California, home Aug. 11.
Lauren Bacall, 89 -- The iconic actress, famous for playing opposite Humphrey Bogart in numerous films, died after suffering a stroke at her home in Manhattan Aug. 12.
Joan Rivers, 81 -- The groundbreaking comedian and TV host died of complications from throat surgery Sept. 4 at Mount Sinai Hospital in Manhattan.
Rob Bironas, 36 -- The former NFL-kicker was killed in a car crash in Nashville, Tennessee, Sept. 20.
Oscar de la Renta, 82 -- The iconic fashion designer died at his home at Kent, Connecticut, Oct. 20 after a battle with cancer.
Jack Bruce, 71 -- The bassist for classic rock band Cream died of liver disease in Suffolk, England, Oct. 25.
Brittany Maynard, 29 -- The "Right to Die" activist committed assisted suicide in Portland, Oregon, Nov. 1 after a battle with brain cancer.
Diem Brown, 34 -- The MTV reality show star died in New York City Nov. 14 after a long battle with cancer.
Mike Nichols, 83 -- The Oscar-, Tony-, Grammy- and Emmy-winning filmmaker died of a heart attack in his Manhattan apartment Nov. 19.
Joe Cocker, 70 -- The popular blues singer died at his home in Crawford, Colorado on Dec. 22 after a battle with cancer.
Which star do you miss the most? Tweet your thoughts to @Ja9GarofaloTV.
© Copyright IBTimes 2023. All rights reserved.